Recently,Haiwai Product Platform No.1 Innovation Product(OnePro)Announce completionTen million level angel round financing,The investor is International Logistics Huayun International Group. This round of financing will mainly be used for industry researchSystem establishment, team building, and product development and design.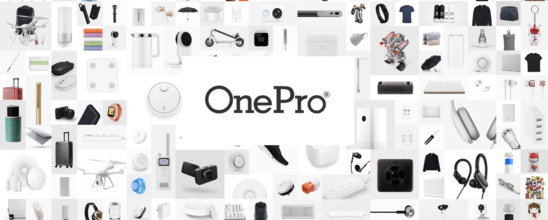 According to the enterprise inspection information, this is a company located in Shenzhen. This yearEstablished in April, byChen Keyong, a continuous entrepreneur with the background of Xiaomi Ecological Chain Enterprise, first initiated. todayprojectA few of themCo founderPreviously worked at Xiaomi, Huawei, LenovoAVIC TianhongI have worked in these companies before.
The editor learned that,No.1 Innovation ProductmainProvide users with services such as overseas product development and supply chain management.
Chen Keyong stated that there are many cross-border business teams with international trade backgrounds or study abroad backgrounds, but most of them are not good at product research and development and supply chain management. They hope to have good product teams to cooperate with them, leverage their traffic operation experience, realize value, and create profits.
He also mentioned one point, this yearThe large-scale lockdown trend mostly affects cross-border e-commerce based on distribution, and illegal operations have become a thing of the past. The advantages of products, brands, and channels are the future development trend.
Indeed, when it comes to cross-border e-commerce operations, marketing is indeed important, but in order to sell well in the long term and win the good reputation of consumers, product quality is the key.
Nowadays, many Chinese sellers are flocking to the cross-border e-commerce market, which is simple and roughThe "dividend period" has passed, and now we focus on intensive cultivation, from product selection, logistics to marketing.
For most sellers, they do not have research and development capabilities, but the quality of products in the market varies, and inexperienced sellers are easily affected in the selection process. This also allows entrepreneurs like Chen Keyong to smell business opportunities and develop products likeNo.1 Innovation ProductSuch a platform for overseas products.
We can only wait and see if the platform can cater to the tastes of sellers. But it must be said that with the increasing development of cross-border e-commerce, the supporting services will also become more and more perfect.