A popular saying, "women, children and dogs", seems to support the huge opportunities in the children's clothing market.
Blue Ocean Yiguan has learned that,
The global children's wear market will reach 238 billion dollars in 2021
Of which the United States accounted for 49.5 billion US dollars (Statista).
However, this huge cake has not been seized by too many Chinese sellers (manufacturers).
As early as a few years ago, Wang Can, the founder of PatPat, a cross-border e-commerce brand for children's clothing, saw this.
Wang Can believes that nearly 90% of the European and American maternal and infant products and toys market are from China, and Chinese brands or non brands account for nearly 40% of the market.
Wang Can said: "If we follow the previous value chain, the price of goods sold from home to abroad
It's usually 4-10 times more,
What we do is cut the middle chain, which is only 30-50% higher than the factory price. "
Wang Can, once the chief engineer of Oracle's Silicon Valley headquarters, resolutely resigned, plunged into the children's wear track, and achieved geometric growth in a few years.
Today, PatPat has more than 20 million users in more than 100 countries and regions,
The monthly total SKU reaches more than 40000.
In the next few years, PatPat continued to fight against evils and upgrade, gaining the favor of capital.
In just one month or so in 2021, it will obtain 670 million US dollars (4.3 billion yuan). Softbank and Sequoia Capital are investors.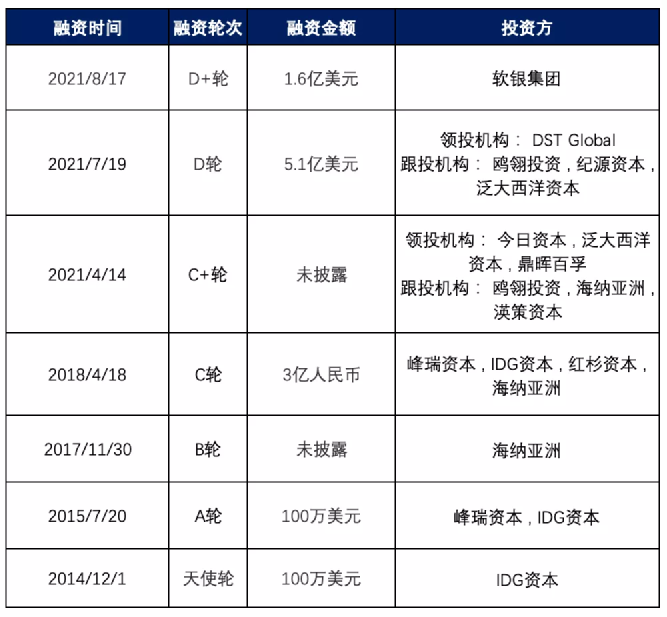 PatPat aims at the group of "millennial mothers", namely, the post-80s and post-90s mothers who grew up with the Internet.
A large number of them have been working as full-time mothers at home for quite a long time after giving birth to their children.
In the United States alone, there are 15 million full-time mothers.
Full time mothers spend a large part of their time wandering around Amazon, eBay and independent stations to purchase household goods and children's clothing for their children.
So, what kind of children's clothes can be used by these mothers?
Quality assurance is of course a prerequisite. However, under this premise, low price (high cost performance ratio) is the most important.
After all, children grow up very fast. The clothes of last winter will not be worn again this winter. According to statistics, adults replace 10 pieces every year on average, while children need 15-20 pieces.
Children change their clothes so frequently and not like adults,
There is a "need to dress socially", and you need to decorate yourself with brand clothes
Then, for children's wear, brand is not so important, but price is the more important consideration factor.
To this end, PatPat also locked in the low price positioning.
Many of PatPat's products are even cheaper than SHEIN, the "affordable women's wear tycoon". A few dollars of baby clothing products can be found everywhere.
By contrast, the children's wear of American brands such as Carter, Gapkids and other high-end brands is 20% to 80% more expensive.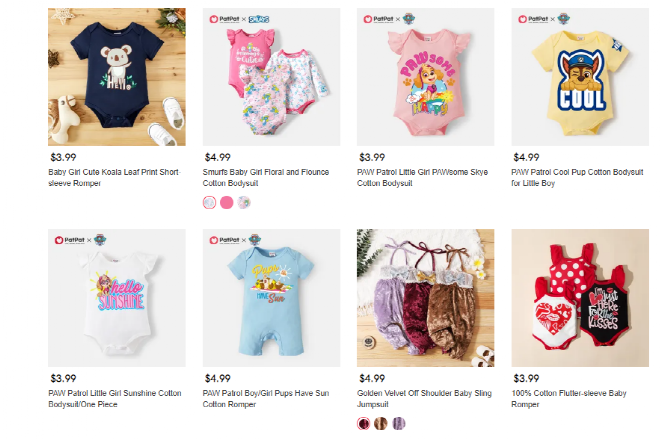 (Source: PatPat's official website)
Not only PatPat, an e-commerce brand Kidpik targeting low price, but also tasted the benefits of this market,
And successfully listed in the United States.
The subscription box model adopted by Kidpik is different from PatPat's, but its essence is still
"High frequency, low price".
The so-called subscription mode is to let users complete a
Three minute questionnaire
, including children's favorite colors, styles, style preferences, pattern printing, fitness requirements, etc.
(Source: Kidpik's Financial Report for the Third Quarter of 2021)
Kidpik's
Professional stylist team
Based on this information,
Provide consumers with shoes, clothing and accessories from head to foot
Let the warehouse staff deliver the goods to the door in the subscription box.
After receiving the subscription box, consumers try on the products, leave the ones they like and pay for them. The ones they don't want can be sent back for free.
Kidpik gives consumers a week to decide whether to return or receive goods,
So they don't have any pressure.
Consumers can decide the frequency of receiving subscription boxes, which is divided into three frequencies: every 4 weeks, every 6 weeks, and every 12 weeks,
You can skip or pause subscriptions at any time.
Driven by this model, Kidpik has achieved great success. From its establishment in 2016 to April this year,
Kidpik sold 1 million boxes in total
。
In general, Kidpik's subscription model is a form innovation, but its market positioning is still "low price, high frequency".
A subscription box costs $98,
Including five pieces of clothing, a pair of shoes and an accessory (a total of seven pieces), which can be matched with each other
The average price of each product is only 14 dollars.
Of course, in other words, low price is not a sure weight. Behind it is a series of huge investment and transformation in supply chain, marketing channels, etc.
PatPat, who also takes the low price route, is behind the founder's intelligent transformation of the children's clothing supply chain.
The three founders of PatPat are Carnegie Mellon, a computer science man,
I have no experience in making clothes at all.
However, based on their computer specialty, they built their own digital systems, got through the whole supply chain process, and used big data and AI to capture trends in real time.
Based on this data system, PatPat can more accurately design popular styles and forecast sales volume than ordinary sellers.
With this data system in hand, PatPat's founder simply stayed in the factory every day. Through digital transformation, he managed to double orders in seven days and finally got rid of the clothing industry
The biggest trap of "making money becomes inventory"
。
This is very similar to the Chinese cross-border e-commerce platform Club Factory, which once swept across the Indian market.
The founders of Club Factory are Stanford graduates Li Jialun and Lou Yun.
The first thing we did was to create an option software that was easy to sell. It was dedicated to capturing popular products on eBay, Amazon, AliExpress, Wish and other platforms to provide sellers with selection data. After achieving great success.
Based on this data system, Li Jialun and Lou Yun have created a consumer oriented sales platform, which is called Club Factory, and they have been very successful.
However, due to India's suppression of Chinese apps, Club Factory finally closed down in India.
At the time of closure, Club Factory had become the third largest e-commerce platform in India, second only to Flipkart of Amazon and Wal Mart.
Back to the situation of children's clothing e-commerce brands.
Kidpik's subscription model seems like a gimmick, but it has a feature and function of data-driven transformation of the supply chain——
Collect data.
For example, Kidpik will further understand their dressing preferences and optimize personalized dressing recommendations based on the combination and selection of subscribers, as well as the products left and returned.
In order to optimize this system, Kidpik has invested a lot of research and development funds in professional technology and algorithm capabilities in recent years, so as to provide consumers with unique wear recommendations.
Along this path, Kidpik passed the test and its revenue scale continued to grow.
According to Kidpik's financial report in the third quarter of 2021, in the first three quarters of this year,
The sales of "subscription box" exceeded 14.16 million dollars, accounting for 85% of the total revenue
。
Blueocean Yiguan has learned that Kidpik's main revenue comes from three channels. In addition to the subscription box mentioned above, its performance on Amazon platform and independent stations has also grown rapidly. The total revenue in the first three quarters of this year is nearly 16.6 million dollars.
Among them, the "subscription box" contributes the largest proportion of revenue, but,
The sales growth of Amazon platform is the largest
。
Specifically, through the Amazon platform
The revenue exceeded 1.89 million US dollars, with a year-on-year growth of 77.9%.
(Source: Kidpik's Financial Report for the Third Quarter of 2021)
Seller wizard Seller Sprite data display,
Kidpik is a kind of girls' leggings, which has sold 4375 pieces in recent 30 days, with the sales volume exceeding 87000 dollars
。
of course,
Amazon's "Children's Wear Market Gap"
It also gives Kidpik greater opportunities for growth.
The category that Amazon third-party sellers sell best is clothing and shoes (accounting for 72% of the revenue). Even in Amazon's proprietary products, clothing sales are the best (more than half of the clothing products).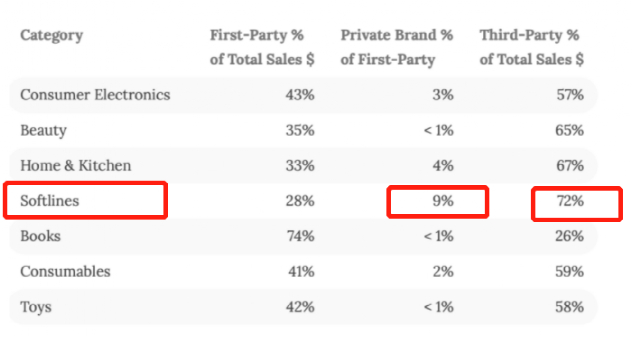 (Source: Marketplace Pulse)
However,
Among the clothing products sold by Amazon and third-party sellers, only 2% are baby clothes and 9% are children's clothes
Women's wear is still the category that contributes the most.
Therefore, taking advantage of the fact that the children's wear market is not as mature and competitive as the women's wear market, and that the children's wear brand giants and Amazon's own children's wear have not yet become a trend, we can consider the layout of Amazon's children's wear field.
Seller Genie Seller Sprite data shows that the monthly sales volume of a best-selling product under Amazon's "Baby Girls' Sweaters" category reached 16700 units in the peak period, and the monthly sales volume was nearly 300000 dollars.
Amazon threshold for children's wear: a large number of products are recalled due to safety problems, and infringement risk
<section