It is the peak holiday sales season, and sellers hope to boost their performance by the end of the year. But at this critical moment, Amazon started to get involved again.
Since yesterday, a large number of sellers have reported that Meiya StationA large number of links on the "Movers&Shakers in Toys&Games" category list show that they are not available for sale. From seller feedback, the top 20 links in the toy category have almost been completely destroyed, which can be described as tragic. Yi'enjun also checked the list of toy categories for the first time and found that this is indeed the case.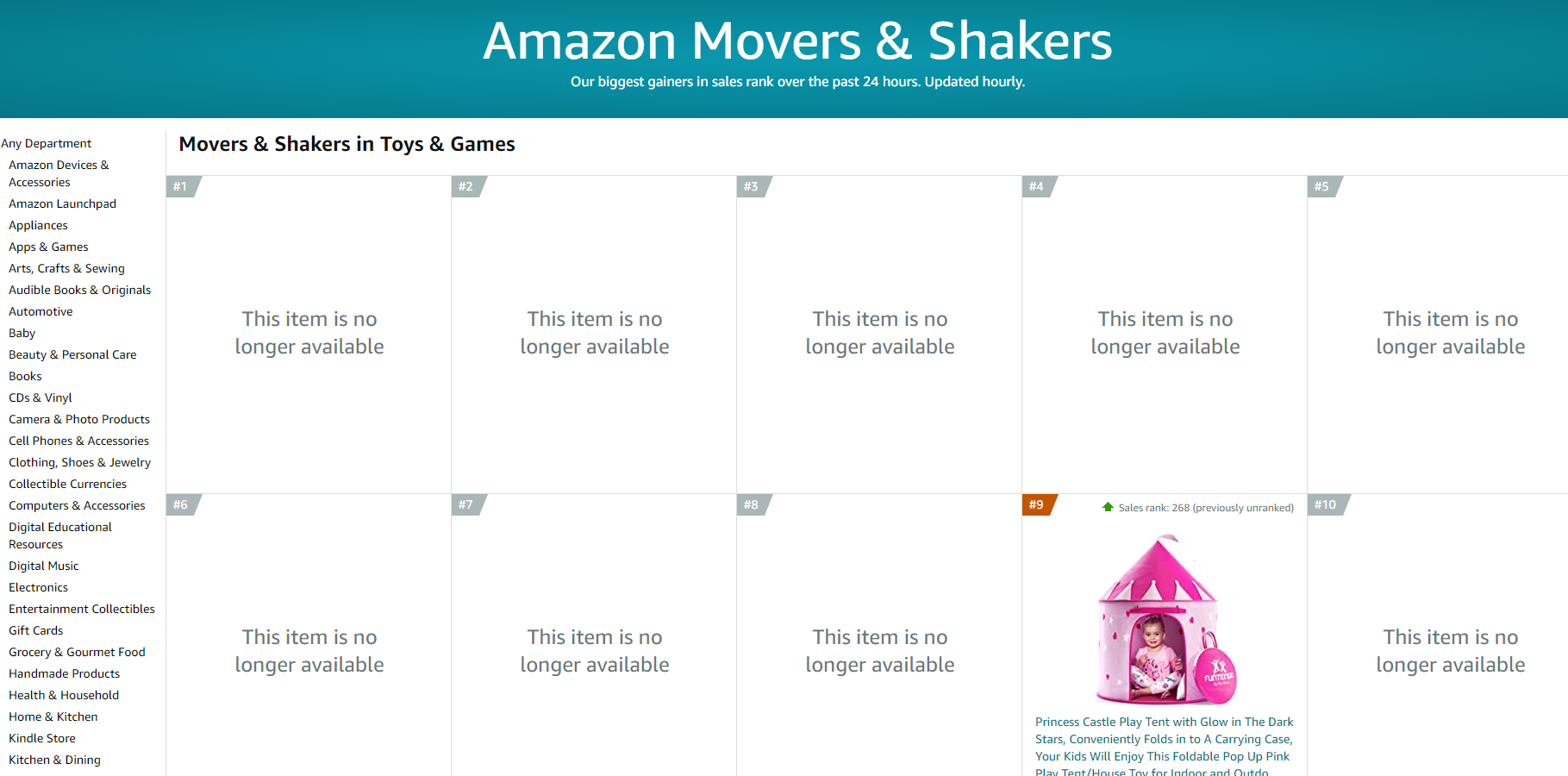 This situation immediately caused a major earthquake among the seller community, and everyone discussed what Amazon was doing this time. Some sellers speculate whether the system has appearedBug? After all, Amazon has also experienced this situation multiple times before: suddenly a large number of links are not available for sale, and it will return to normal again in a few days.
Now is the critical time for shipment, if it really isBugs, even if links are restored later, will greatly affect sales. Especially for sellers who rank high on the list, they work hard to make it to the top, but overnight return to before liberation.
However, some sellers also claim that some products may have been infringed upon by brand complaints. Also, there is seller analysis, is it due to brand connection or off-site violations?
There is currently no conclusive information to confirm the true reason for the suspension of a large number of links this time. Now Amazon's toy sellers are trembling, unsure if it will be their next turn or what to do with it.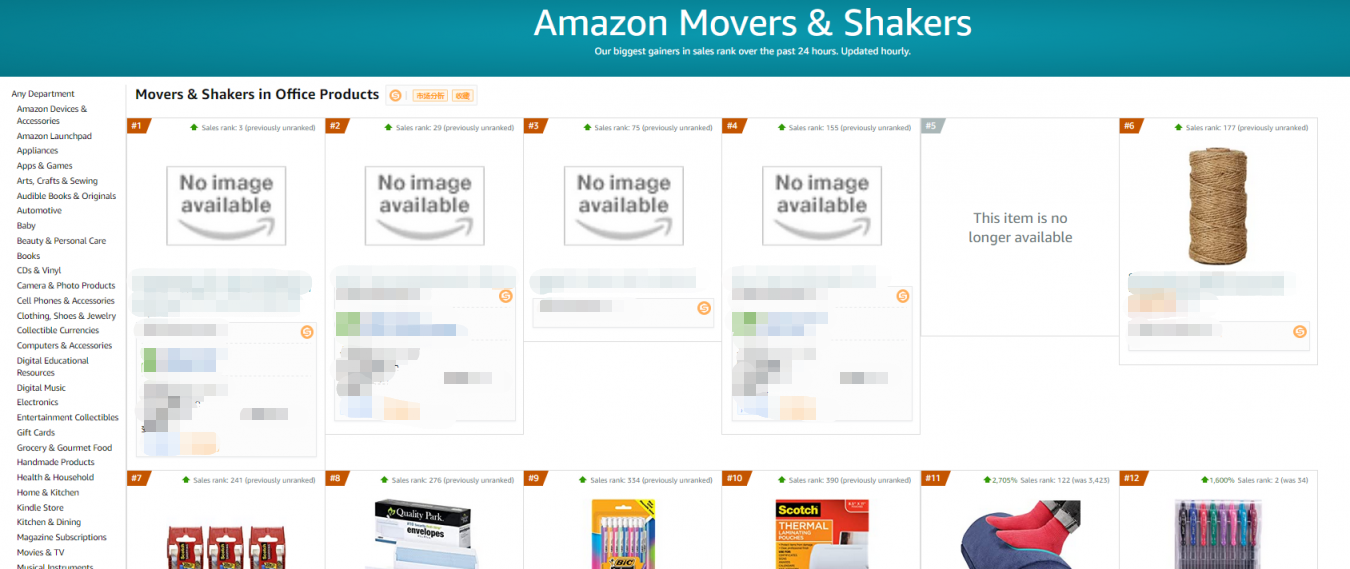 As of the time of publication, Yi Enjun once again browsed the list of toy categories and found that the latest list had already been topped by a new link. However, for sellers who make it to the list, it may not necessarily be good news. todayofThere are still some links on the list that are not available for sale, so it seems that the storm has not stopped this time.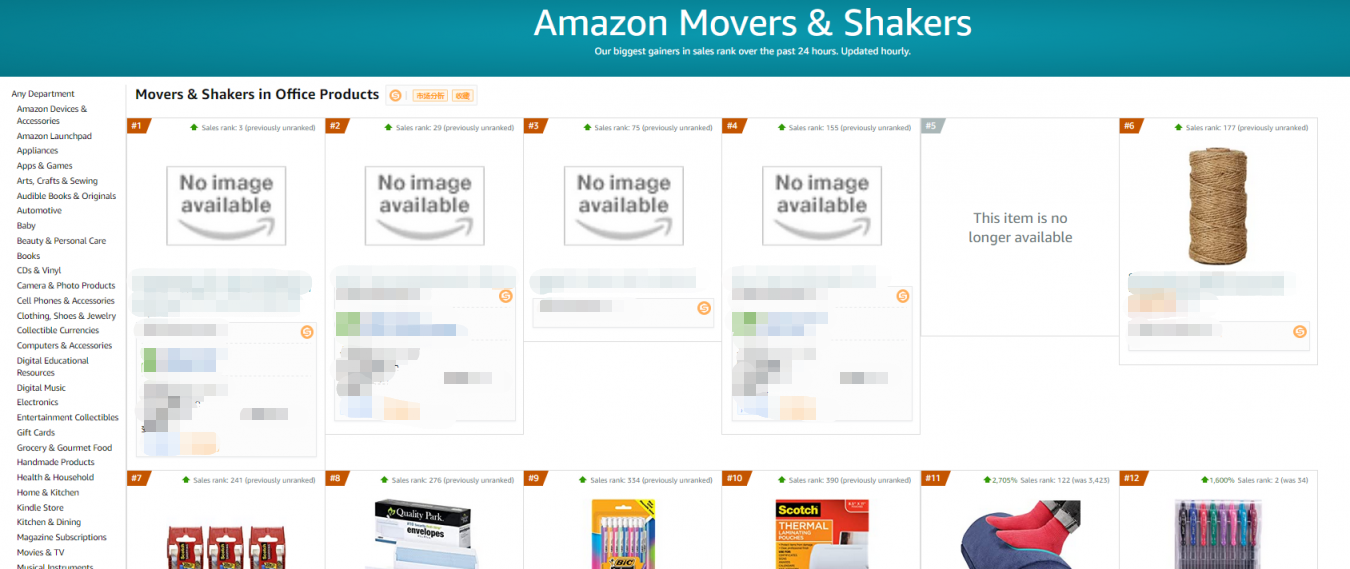 In addition to the toy category, there have also been a large number of links being removed from the office and health categories. The impact of this storm is quite significant, and I don't know if it will continue to spread to other categories.
The current situation is not clear, we can only rely on the subsequent developments and feedback from the seller.