Compared with the outbreak last year, the development of cross-border e-commerce industry slowed down this year, and sales and profits of many sellers in the industry declined. In the face of this pain point, how to deal with the huge sales of independent stations with annual sales of several hundred million yuan?
Yi'en.com interviewed Zhengzhou Small Warcraft E-commerce Co., Ltd. (hereinafter referred to as Small Warcraft)VP Wang Shuaipeng, as a vertical independent station seller in the industry, Small Warcraft has a unique play style belonging to the middle seller. At the same time, in the face of the hot issue of platform sellers opening independent channels, Wang Shuaipeng also gave pertinent suggestions.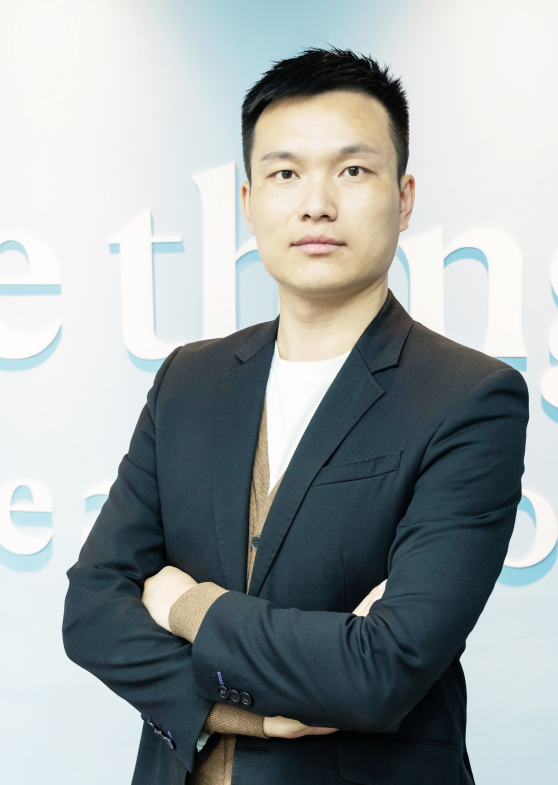 How do vertical independent station sellers break through?
Small Warcraft was founded inIn 2017,It is one of the largest global online eyewear brands in China,Located in Zhengzhou, Henan Province, it is a low-key vertical independent station seller in the industry. past timesIn three years, the growth rate of small Warcraft has exceeded 100% every year, far exceeding the average growth rate of the industry. However, after the promotion of Heiwuhe just passed, Little Warcraft seems not satisfied with the sales in this peak season.
Small WarcraftVP Wang Shuaipeng said frankly that this year's sales did not meet the growth expectations. Because last year was the year of outbreak, the epidemic caused a sudden increase in sales, and many sellers' performance was abnormal. The growth of many peers this year is not as expected, which has a lot to do with the overall environment. Take Black Five as an example. On the day of last year's promotion, many sellers' sales will increase several times, and their performance may double this year.
Last year was a high-speed period for the development of cross-border e-commerce industry, and it was relatively easy to catch the express train to achieve rapid growth. This year, the industry has slowed down, and it is not easy for many sellers to maintain stable growth in their performance. In contrast, it seems that the time node of the small Warcraft entering the independent station is not in the dividend period of the industry development, but it stands out in the competition with a set of hard core playing methods.
In 2017, small Warcraft entered the cross-border e-commerce, and at that time some independent station leaders in the industry had already established themselves. As a result, Little Warcraft tried to seek opportunities in customized products with less competitiveness. Finally, Little Warcraft decided to enter the category of prescription glasses, and encountered difficulties at the beginning of its development. Because they do not know about the glasses industry, they have taken many detours in the supplier. On the one hand, due to the small batch purchase, the price has no advantage and is almost the same as the retail purchase; On the other hand, it is very difficult to control the quality of products when you take the goods as a trader.
In order to overcome the supply chain problems, Little Warcraft has established its own glasses design team, procurement team and processing team, and learned from traditional glasses production enterprises to make up for the company's shortcomings.
It is not easy to successfully break through a new category. Small Warcraft wins mainly by cost performance and product differentiation.
Wang Shuaipeng said that, as an enterprise or brand, cost performance is a very competitive point in the competition, which depends on whether it canreachCost control and product qualityBalance of。 Another important point is the differentiation of products. Ordinary eyewear products are standard. Relatively speaking, the products of Little Warcraft are fashionable, and all women around the world love beauty. From this perspective, we make eyewear more fashionable and better looking, so that consumers may be more willing to choose this brand.
Boss's advice: How to avoid a decline in profits when operating costs increase sharply?
After determining the superior products, Little Warcraft grew rapidly and gradually became an excellent vertical independent station seller in the industry.
This year, the logistics price of the cross-border industry has risen sharply, and the advertising cost has risen sharply. The cross-border sellers in the industry have said that the operating cost has risen, and profits have been damaged to some extent. Against this background, the small Warcraft has also been impacted.
When profits are damaged, Wang Shuaipeng believes that price increase is the most direct way to solve the problem.However, the price increase may affect the transformation. In this case, Wang Shuaipeng shared two practices of Little Warcraft, in order to keep profits and not affect the transformation too much.
IAccurately control the cost of each link
If the seller wants to raise the price, he must optimize the whole process and adjust a certain part. This part may bring more income, but it will not affect the transformation too much. In this link, the seller needs to analyze the data accurately, and which part should be adjusted will have less impact on the customer, that is, it will have less impact on the transformation.
IIThe internal cost must be optimized
The seller can further optimize the internalmanagementCost,For example, throughITInput in,Establish digital supply chain,Improve supply efficiency and product quality;By studying user behavior,Improve website conversion rate,Reduce customer acquisition cost;By developing tools to support business development,Improve internal management efficiency,Improve human efficiency;andContinuous optimizationThese aspects,IfsurepromotethreePointsProfit, thissomeProfits can be usedTo hedge part of logistics、raw material、Flow, etcRising costs.
There is a word called "increasing revenue and reducing expenditure". Let more revenue come in, and optimize the cost of each link. In order to ensure profits, Small Warcraft does the same.
Speaking of increasing revenue and reducing expenditure, Wang Shuaipeng mentioned that some sellers in the industry have shifted their operation centers from Guangzhou and Shenzhen to the central and western regions, which may also be a manifestation of cost saving. Take a technical team of 50 or 60 people as an example. The cost of such a team in the central region isIf we put it in Guangzhou and Shenzhen, the cost may double if it is more than 10 million yuan.
Small Warcraft is located in the central city of Zhengzhou, which has an advantage in terms of personnel cost. To some extent, it will also have some shortcomings in professional operation recruitment, and its talent matching and professionalism are not as good as those in broad and deep areas.
However, for the long-term development of the company, Little Warcraft dares to find excellent people to join the company team. Wang Shuaipeng said that the company would spend a lot of money to findvariousSome professional talents in this field can make up for their weaknesses and enlarge their advantages.
Entering an independent station, platform sellers need to grasp two core points
In terms of profit loss, third-party platform sellers feel more directly. Limited by the status quo of platform management and control upgrading, advertising costs rising, and storage costs rising, independent website sellers such as Little Warcraft have become the envy of many platform sellers this year. Some of them also want to enter independent websites to expand new sales channels.
In this regard, Wang Shuaipeng, who has been exploring the channels of independent stations for many years, believes thatFrom the perspective of brand, whether it is an independent station or a platform, it is just a sales channel. For sellers, it is nothing more than how to balance the products and users of the two channels.
There is a clear distinction between independent stations and third-party platforms. The products on the platform and the users corresponding to the products are different from independent stations. So sellers can have two different sales channels,But we should pay attention toThe two core points are product thinking and user orientation.
If the platform sellers expand the channels of independent stations, they can start from the products they are familiar with, develop some products suitable for independent stations around the categories they originally operated on the platform, or upgrade some products on the platform that are on sale.
When talking about the issue of obtaining traffic from independent station sellers in the early stage, Wang Shuaipeng said that social media is a very good channel. Sellers can choose according to their own products, so that these channels can give full play to their value, seize the opportunity of dividend at the end of the channel, and continuously accumulate resources and users.
How can independent site sellers further refine their advantages?On December 13, 2021, the first China (Zhengzhou) Central Cross border E-commerce Seller Brand SummitA comprehensive analysis will be conducted.The summit is jointly held by Yeon.comFacebook and other mainstream platforms specially invited more than 20 industry celebrities to gather in Zhengzhou to present two top-level content feasts of Amazon and Independent Station.
At the venue of the independent station, Wang Shuaipeng will discuss the sellers of the central independent station with other independent stationsThe Way of Survival and the Refinement of AdvantagesA secret script for the sellerIndicate the road。Scan the QR code below or click to read the original text to register for the conference free of charge, and learn from the big sellers on the spot。