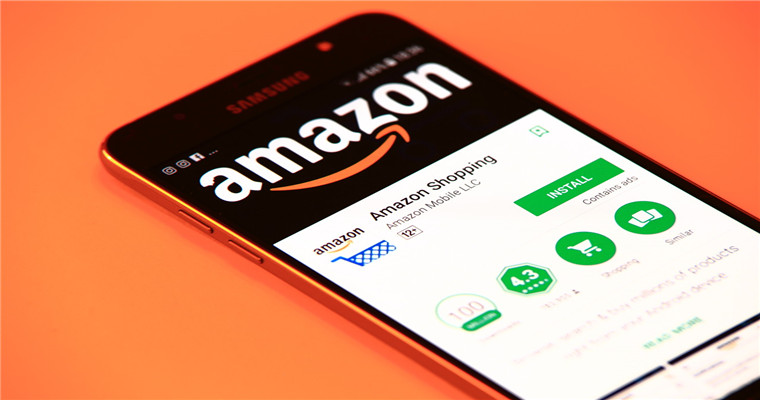 aboutAmazon SellerSay,Baby productsMore popular than ever. Especially during the epidemic,U.S.AOnline sales of baby products increased significantly.
Blue Ocean Yiguan has learned that as parents of Millennials and Generation Z increasingly find online shopping more convenient,Baby productsThe popularity of will only grow. Here are some marketing tips for baby products.
IUnderstand and attract baby consumers
Today's parents need to take into account many things, including shopping for their children, themselves and their families. When busy with certain things, buyers naturally prefer to use mobile phones for shopping rather than desktop computers or physical stores.
According to the report of Supplykick,75% of parents use mobile devices for shopping。 As for shopping, buyers should consider price, quality, convenience, fast transportation and how much time is saved.
Although the most important thing is price, as parents, they still want to give their children the best things.Especially for baby products, parents will pay more attention to safety,Not interested in low quality and low price products.
It is worth noting that parents are not the only onesAmazonBuy baby products on. Grandparents, aunts, uncles and other relatives also like to buy things for their children. In fact, 40% of baby related sales come from people other than their parents.
IIHigh quality product photos
Amazon sellers should upload high-quality life photos, that is, photos of products used in life. For example, these images on the product listing of the Bumbo floor seat show the interaction between parents and babies and the product. Shoppers can better understand what the product will look like, including its scale, functions and environment.

Some simple suggestions:
1. 1 to 2 product photos with white background and 2 to 3 product photos with life style.
2. Combining white background and lifestyle photography and graphic overlay (showing the benefits, functions, and descriptions of the product), build trust with customers, and take the initiative to answer any questions customers may ask.
3、 Tell the brand story with strategic A+content
In addition to the optimized product image, Amazon sellers also need to useA+ContentPage to tell the brand and product story.
For example, ciao! The founders of the baby brand are husband and wife, who also have children, and hope that other parents can connect with their stories, so they should show it in A+content.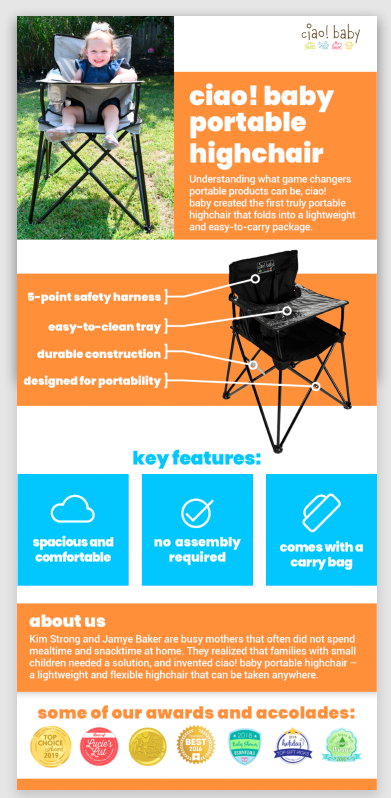 some suggestions:
1. Clearly point out the key features of the product, and show that the product is easy to use, so that parents or child carers are more willing to buy it.
2. In addition to a large number of visual effects, we must show the legitimacy of the brand and products. Parents and caregivers pay more attention to whether the product is safe for their baby, so sellers can show any qualification, awards or health and safety precautions.
4、 Amazon SEO and advertising strategy
Blue Ocean Yiguan has learned that Amazon has a large category of baby products, with different and similar products. To display listing in search results, sellers should regularly optimize keywords and use the correct Amazon advertising tools to contact and transform customers.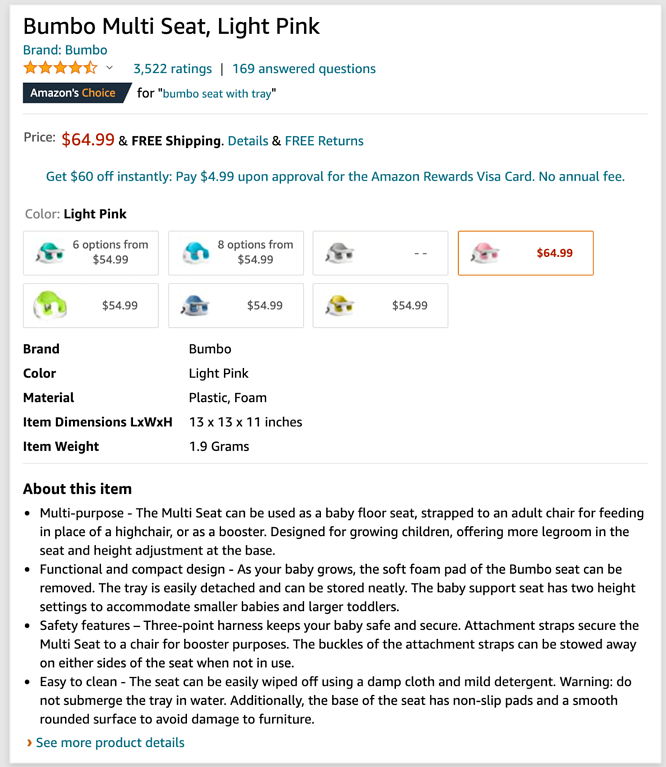 1. Conduct in-depth keyword research on the product. Understand what parents and caregivers are searching for, and put these target keywords in the product title and description. For example, Bumbo Multi Seat products target specific keywords, such as multi seat, baby support seat, and baby floor seat.
2. With so many baby products, there must be some similar ones. useAmazonIt is very necessary for advertising to target these competitive brands, such as using the Sponsored Products tool to target specific ASINs.
(Polly ZhangNew media of cross-border e-commerce - Blue Ocean Yiguan website domain news) connects with high-quality resources of cross-border e-commerce.Wal Mart, Coupang、Wayfair 、Mercado Libre and other platforms settled,Brand copywriting planning, network wide promotion, e-commerce training, incubation and other services, please contact us. No unauthorizedRewriting, reprinting, copying, clipping and editingIn whole or in part.