According to the joint release of Google, Temasek, etc《Southeast Asia Internet Economy Development Report 2020, Southeast Asia is currently the fastest growing region in the world. The total volume of commodity transactions in the local e-commerce field is also growing at a high speed. In 2021achieveUS $62 billion, up 63% year on year.
The e-commerce market in Southeast Asia has huge potential, and domestic businesses have also entered the market. With a keen sense of smell, the independent station has already taken the lead in the local market.
Entering Southeast Asia, Geek India locked in the target market
Geek India is an international company wholly-owned by GeehongB2C mobile social e-commerce company. The company operates a wide range of products, with business focus in Southeast Asia, accounting for more than 30% of the revenue.
Different from other cross-border sellers who focus on European and American markets,When Geek India entered the cross-border e-commerce of the Bureau in 2017, it targeted Southeast Asia.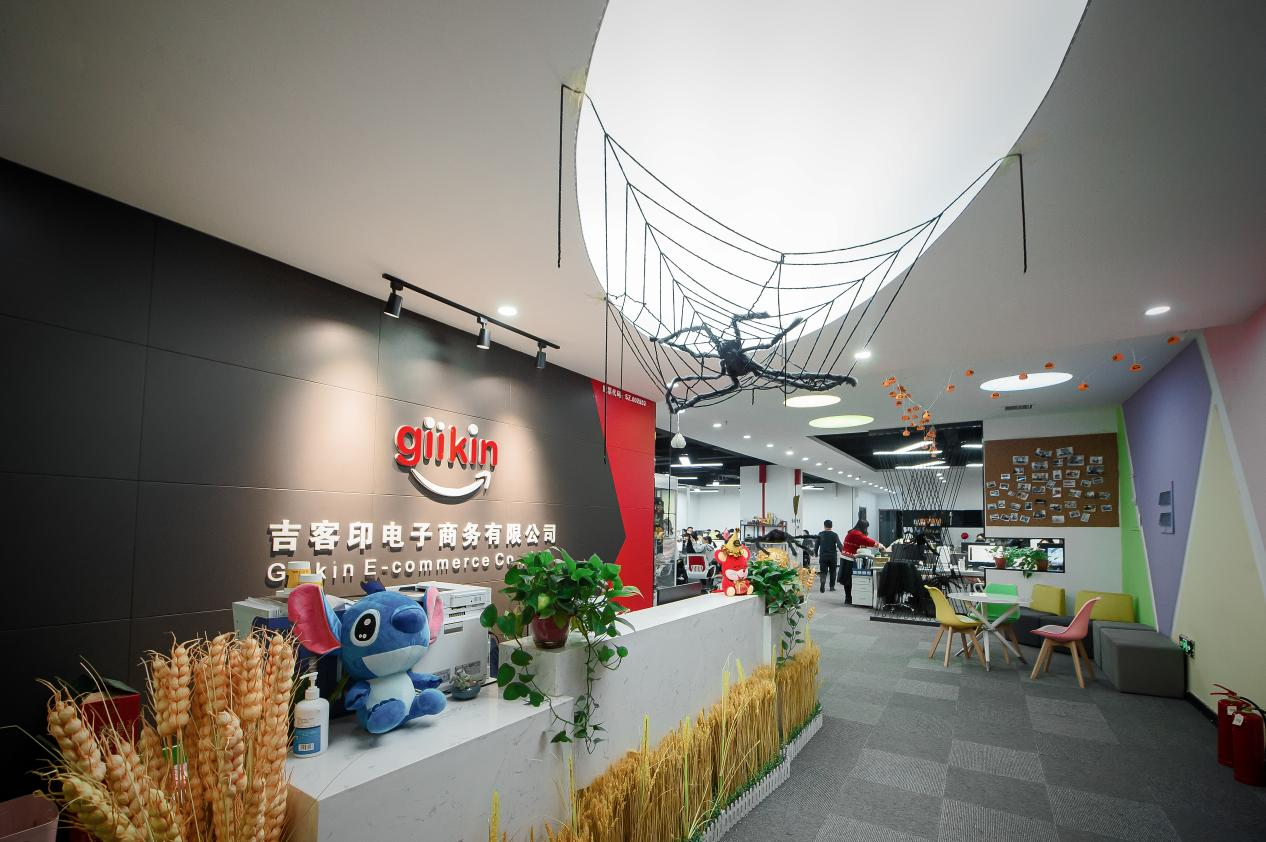 According to President Guo, Southeast Asia was a niche market easily ignored by cross-border e-commerce sellers in the early days. Because its consumption capacity was not as high as that of developed countries, and its geographical environment, language and religious culture were complex, it was necessary to design completely different products and marketing schemes in different countries to cater to the aesthetic taste of local people. At the same time, the development of local e-commerce lags behind, and mobile payment accounts for a relatively low proportion. The large-scale e-commerce platform taking Amazon as an example is difficult to develop rapidly in the local area.
With the above disadvantages, we also see potential opportunitiesSince 2015, it has witnessed rapid growth. In addition, it has a huge population dividend and traffic dividend (small competition), which has bred a development space with unlimited growth potential. Combining China's own full range supply chain and cost-effective product characteristics, there may be a huge opportunity to enter Southeast Asia.
After determining the target market, Geek India analyzed the local consumers. According to Mr. Guo, compared with Europe and the United States, local consumers have the following characteristics:1. Large population; 2. Language diversification; 3. Complex cultural and religious beliefs; 4. Pursue cost performance; 5. Weak e-commerce awareness; 6. Social media penetration is high.
According to the local consumption situation, Gekeyin carries out accurate marketing positioning based on each product, and has accumulated a large number of multi-dimensional products and user labels of subdivided categories and other data information. Relying on its own advantages, Geek India has made rapid progress in Southeast Asia.
Sold in one year2.1 billion yuan, and Geek India became a giant in Southeast Asia independent station
According to the financial report issued by the parent company Jihong Shares,In 2019, its revenue was 3.01 billion yuan, with a year-on-year growth of 32.62%;Realized net profit346 million yuan,Year on yearincrease51.65%。The revenue of e-commerce in that year was887 million.
In 2020, the revenue of Jihong Shares was 4.4102 billion, with a year-on-year growth of 46.56%, and the net profit was 560 million, with a year-on-year growth of 71.3%. The revenue of e-commerce sector was 2.156 billion.
In the first half of 2021,Business income of Jihong2.491 billion yuan, up 29.97% year on year.The company actively expands the market by adjusting product categories, sales prices and key sales regions in a timely manner, and adopting marketing strategies including gift package promotion, buy and give activities, etc.althoughNormalization of overseas epidemics and tightening of local residents' incomeIt has impacted the company's performance, butAboveThe order size growth of cross-border e-commerce business in half a year exceeded60%, maintaining its lead in e-commerce of independent stations in Southeast AsiasheepStatus.
Kehong Shares inListed in 2016,Its revenue scale has increased fromnear570 million yuan,SkyrocketingreachRMB 4.41 billion in 2020, expandingHasnear8 times, showing a strong momentum of development,thisbehindGeek India's e-commerce has huge development potential.
The supporting force of Geek India's contribution to the parent company's revenue may be its differentiationPositioning of。
Different from independent stations in Europe and the United States, Jike IndiaadoptFacebook, Google, TikTok, Line, YouTube, Instagram and other foreign social network platforms precisely push advertisements,Go onlineB2C sales,Its businessDon't rely on a single platformAnd platform policy control.
The precision marketing model has effectively promoted the company's business growth. With a large amount of product and user data deposited by precision marketing, Geek India has developed its own"Automated product selection and advertising delivery system". At present, Geek Printing has more than 1600 people. It used to rely on human investment to realize the growth and revenue of orders. If you want to maintain growth, you need to use digital, automated and intelligent light human capital technology to promote business change. Therefore, in the past two years, the company has increased its investment and attention to research and development "Automatic procurement document review and document splitting" are all "technological products" that are iterated out under the digital drive.
In the future, Geek India also hopes to use the power of science and technology to get rid of the limit of the number of people and achieve higher dimensional business upgrading.
In the process of continuous development of business, Geek India is also facing new challenges.
The experience of Geek India in coping with the decline of profits can be regarded as a textbook
After the outbreak of the epidemic, while online sales soared, cross-border logistics also suffered from huge pressure, and the conflicts such as delay and freight increase became prominent. However, most consumers in Southeast Asia are used to the mode of "buy first and pay later", so for cross-border sellers, the sign in rate is crucial.
In the face of the sudden surge in orders and logistics pressure, Ji Keyin fought a beautiful battle. Guo said that the company overcame the logistics problems and realized the outbreak of counter trend by using the following methods.
1) The number of flights decreased, and the company integrated resources to relieve the backlog of orders through charter flights;
2) Due to the full cooperation of the logistics company, the land transportation is blocked due to the closure of cities in various regions. The goods can be normally transported to the destination by changing people without changing cars;
3) Organize goods sources and overseas warehouses to prepare goods in advance to relieve the pressure of logistics to a certain extent。
In addition,As the company has established certain moat advantages in Southeast Asia, in the face of external epidemics and resource shortage, logistics service providers with long-term cooperation also give priority to resources, and itsHand in hand to overcome difficulties.On the basis of stabilizing the logistics channel, the problem of freight increase is again in front of us.
Like other cross-border e-commerce enterprises, Geekeyin has also faced the situation of rising freight rates and lower profits.
Mr. Guo introduced the company,aboutCross border sellersAs far as profit is concernedThree points: sign in rate, order cost, operation cost.If we want to keep profits, we should work hard in these three aspects at the same time.
first,Improve sign in rate 。From the perspective of delivery efficiency and customer service, reduce returns,coordinationCategory optimizationThe system optimizes many nodes, such as real-time automatic procurement, logistics status monitoring and early warning, receipt and shipment time period, customs clearance time, overseas warehouse inventory monitoring and dispatching, etcThe cultural concept of "simplicity, perfection and efficient cooperation"Further improvementSign in rate。Through the highly open, transparent and real-time information circulation and transmission of the system, the cooperation between posts is greatly improved, the efficient circulation of goods is operated, and the sign in rate can also be the benchmark in the industry and the market.
secondly,Reduce order costs or operating costs 。Specific breakdown includes3 dimensions:1、Advertising end:Through access to the automated advertising system, the cost flow can be monitored and controlled in real time, and the cost of testing and conversion can be further reduced;2、Logistics:Refine product dimensions,Set a better order splitting mechanism and transportation mode;3、Product side: Adjust and optimize category structureAnd promotion mechanisms,Establish a mature stock mechanism for overseas warehouse goodsconductSecondary sales。
Finally, reduceoperating costs 。Realize system automation and intelligence through digital upgrading and transformation, further improve human efficiency (order output), and realize larger scale of orders。
The practice of independent station giant Geek India in coping with the rising freight and lower profits can be called textbook level. This year, the third-party platform has been heavily renovated, and many domestic top selling stores and brands have been closed down, causing heavy losses. In this context, the differentiated positioning of Geek India has brought new opportunities for growth.
As a cross-border seller, do you want to know more about the operation experience of Geek India?On December 13,2021 The First China (Zhengzhou) Cross border E-commerce Seller Brand SummitAbove, Ji KeyinVP Guo Xinhua will share the survival secrets of the Southeast Asia Independent Station based on years of experience, and bring more exclusive dry goods to the participants on the spot. Click the QR code below or read the original text to register!