Last month, there was a large-scale suspension of flights on the US route, and while some sellers suspected that sea freight costs would rise again, there were signs of an increase in air freight.
Recently, sea freight prices have stabilized slightly, but there are reports that air freight prices will face a new round of growth. Just yesterday, some freight forwarders reported that due to the new requirements of the epidemic, Hong Kong has begun to implement new quarantine measures, which has caused serious accumulation of goods by sellers.
It is reported that the new quarantine requirement requires the company to quarantineIn 21 days, due to personnel shortages, a large number of flights will face the problem of being cancelled. Among them,Cathay Pacific AirlinesFlights to Japan, the UK, India and other destinations may be cancelled.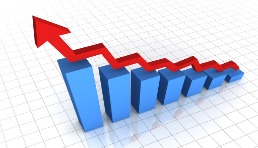 After the cancellation of this flight, the cabin space of other airlines will also become limited, and the tightness of the cabin space to many parts of Europe will be more apparent. Due to the cancellation of multiple flights this time, some freight forwarders have stated that prices will increase next week.
It is understood that Emirates Airlines has also shown signs of suspension. Multiple flights in Hong Kong have been cancelled this time, mainly due to the presence ofFour confirmed cases of Omicron have led Hong Kong to adopt new quarantine measures.
Since the outbreak, various countries and regions have been greatly affected. This is true for both air and sea transportation. A seller stated that their goods have not been shipped for a month and they are very anxious.

In addition to air freight prices, there have also been fluctuations in loading and unloading fees. Earlier this month, Ningbo Zhoushan Port announced on its official website that according to relevant requirements, it willPartial empty containers are raised10% loading and unloading fee. Industry insiders have stated that it is not ruled out that multiple domestic ports may adopt the same measures in the future.
Whether it's flight cancellations or increased loading and unloading fees, it will undoubtedly add more costs to sellers. It has been two years since the outbreak of the epidemic, and the phenomenon of frequent air and port closures has continued to have an impact. If sellers have goods, it is better to ship them early. In addition, sellers should carefully review and make plans for the new year in advance.