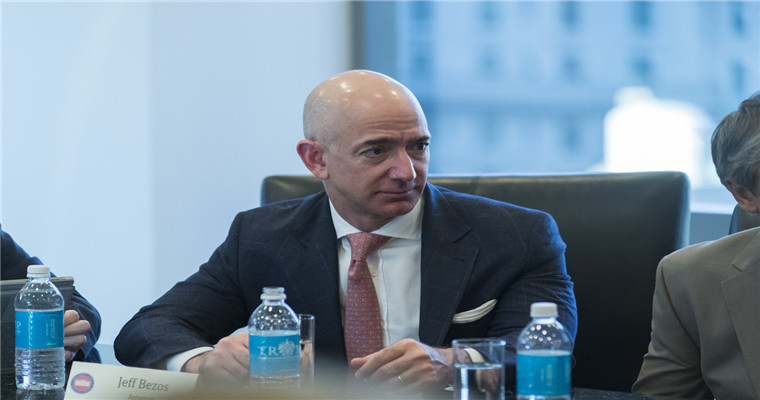 The suspension of Amazon seller's account generally means that the seller's sales privilege is revoked by Amazon due to violation of platform regulations. Of course, it may also be the suspension initiated by the seller who wants to close the store.
For any seller, it may be a nightmare to receive the "account suspension" notice. Therefore, it is necessary to clearly know what causes the account number to be blocked, so as to prevent problems and avoid a series of losses caused by account suspension.
Now let's take a look at the mistakes that sellers are most likely to make.
1. Selling prohibited products
Lanhaiyiguan has learned that Amazon has more products than department stores, but it prohibits illegal and unsafe goods and other restricted products.
The prohibited commodities include alcohol, automobiles, motorcycles, animals, animal products, currency, coins and cash equivalents.
Selling any prohibited product will cause the seller's account to be suspended.
It should be noted that Amazon also stipulates that some goods cannot be delivered via FBA logistics, and violations will also be blocked.
2. Selling counterfeit goods
Amazon requires all sellers to sell authentic products. Fake products are strictly prohibited, and there is no tolerance for selling fake products.
If Amazon finds a sellerSelling counterfeit goods, the seller's sales right will be revoked immediately, the funds will be frozen, and the inventory placed in the FBA warehouse by the seller will be discarded.
It is understood that Amazon is continuously optimizing the system and improving its ability to detect fakes, so it is not far away from selling fakes on the Amazon platform.
3. Open multiple accounts
Amazon stipulates that the seller cannot open and operate multiple sales accounts without prior approval. This is a strict rule that Amazon is implementing.
If there are reasonable and legitimate needs, you can apply to Amazon to open multiple accounts.
4. Poor customer service quality
In order to ensure a good consumer shopping experience, Amazon has requirements for sellers' performance and indicators.
The most important thing is that the delayed delivery rate should be less than 4%, the order cancellation rate before delivery should be less than 2.5%, and the order defect rate should be less than 1%. Any failure to meet the standard will cause the account to be suspended.
5. Use black gray methodGet feedback and comments
There are some sellers who will use free products to cancel the praise of the payer. According to Amazon's policy, this is a completely illegal behavior without any dispute. Once Amazon finds that the seller has this behavior, it will not hesitate to close the seller's account.
6. Opening a new account after being suspended
Blueocean Yiguan has learned that many sellers will give up their accounts after they have been suspended and open a new account. Amazon thinks this is also an operation to tease its system, and will continue to block the seller's new account when it finds out.
Worse,The practice of directly opening a new account will make it more difficult to get the original account back.
7. Sell second-hand goods as new products
Amazon allows some sellers to sell refurbished products. However, if second-hand products are sold as brand new products, there is no doubt that this is an illegal operation.
8. Too much negative feedback
Amazon stipulates that sellers should not give favorable comments or positive feedback. However, too much negative feedback can also lead to a ban.
What Amazon cares about is that to provide consumers with the best shopping experience, everything revolves around optimizing the shopping experience, so it should ensure that sellers sell high-quality products and provide excellent customer service.
Of course, a small amount of negative feedback, or a small amount of bad comments, generally do not lead to a seal. There is a process of "quantitative change to qualitative change", and it is good to continue to optimize before "qualitative change".
9. Attacked by hackers
Sometimes, hackers use illegal means to log in the seller's account without authorization, and then change the bank account information to transfer the money in the account to the hacker's bank account.
If Amazon detects suspicious behavior in the seller's account, it will suspend the account.
If so, the seller can provide verification information, take back the account and log in again.
10. Infringement
Another major reason for the closure of the seller's account is the infringement problem. That is, the seller infringes on the intellectual property rights of others without authorization.
If a seller creates a product listing with pictures or text from other sellers, the seller will receive a notice of complaint when a complaint is reported to Amazon.
If you ignore Amazon's notice and fail to properly resolve the intellectual property complaint, you will be blocked by Amazon.
(New media of cross-border e-commerce - Domainnews Riley Huang)Coupang, Wayfair, Wal Mart, Mercado Libre and other platforms settled, brand copywriting planning, whole network promotion, e-commerce training and incubationPlease contact us for other services. No unauthorizedRewriting, reprinting, copying, clipping and editingIn whole or in part.