Recently, there have been large-scale port jumps and frequent shutdowns on the US Europe route, with the number of shutdowns on the US West route alone reaching122 voyages, 23 voyages from the US East. Buyers have also deeply felt the severity of supply chain issues this year, and some buyers have expressed that their goods this year may become delivered the next year!
Recently, the Southeast Asian direction has seen the most significant increase in sea freight rates. Relevant data display,At the beginning of this month, the Southeast Asian freight index on the Shanghai Airlines Exchange alone has risen by approximately20%.A freight forwarder stated that,Current Southeast Asian freight ratesThe $2000 to $3000 is already 5 to 10 times the same period before the epidemic, and the increase is becoming increasingly evident.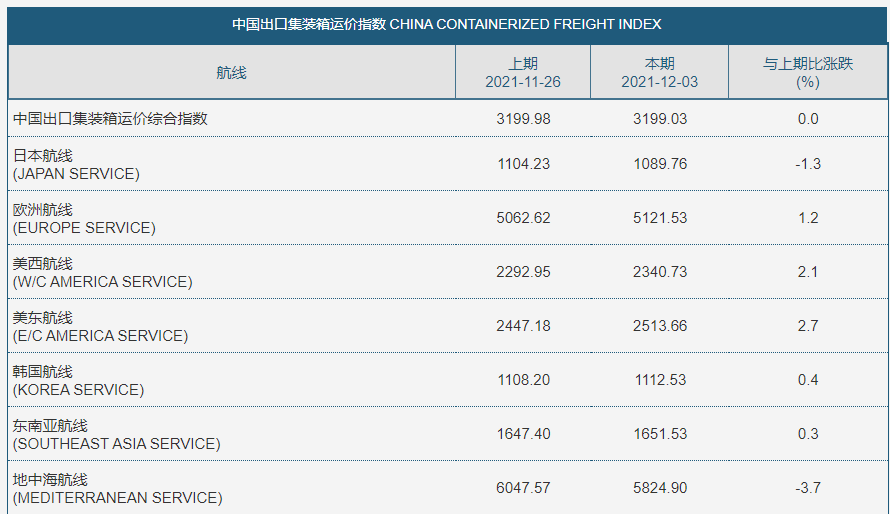 Recently, there has been another increase in the US Europe route, and the survey shows that,Since DecemberThe prices for the US West route to ports such as Los Angeles Port, Long Beach Port, and Auckland Port have exceeded12000 US dollars.
The Mediterranean Shipping Company recently announced that it willStarting from January 1, 2022, a new FAK (referring to freight rates for various goods) will be implemented for goods destined for the United States and the Caribbean region. In addition to raising the FAK rates for 20 foot and 40 foot HC, the company will also raise them by 20,,forty,, and high cubic dry containersFAK rate.

Industry insiders say that there is a close relationship between rising freight rates and unresolved port congestion, which further leads to overall logistics operations and container shortages. This year, the profit of the container transportation industry is expected to reach hundreds of millions of yuan.
Additionally, although US ports have implementedThe 24-hour overtime mode and the collection of detention fees have also led to a 40% reduction in congestion, but have not yet been effectively alleviated. In addition, the continuous recurrence of the epidemic has led to the suspension of multiple routes and delays in shipping schedules, exacerbating the problem of supply shortages.
It is understood that the increase in freight rates will continue until next year, and several shipping companies have stated thatIn 2022, European routes will increase by more than twice, and cabin space is still very scarce. Therefore, sellers need to be mentally prepared and prepare for the next step in advance.