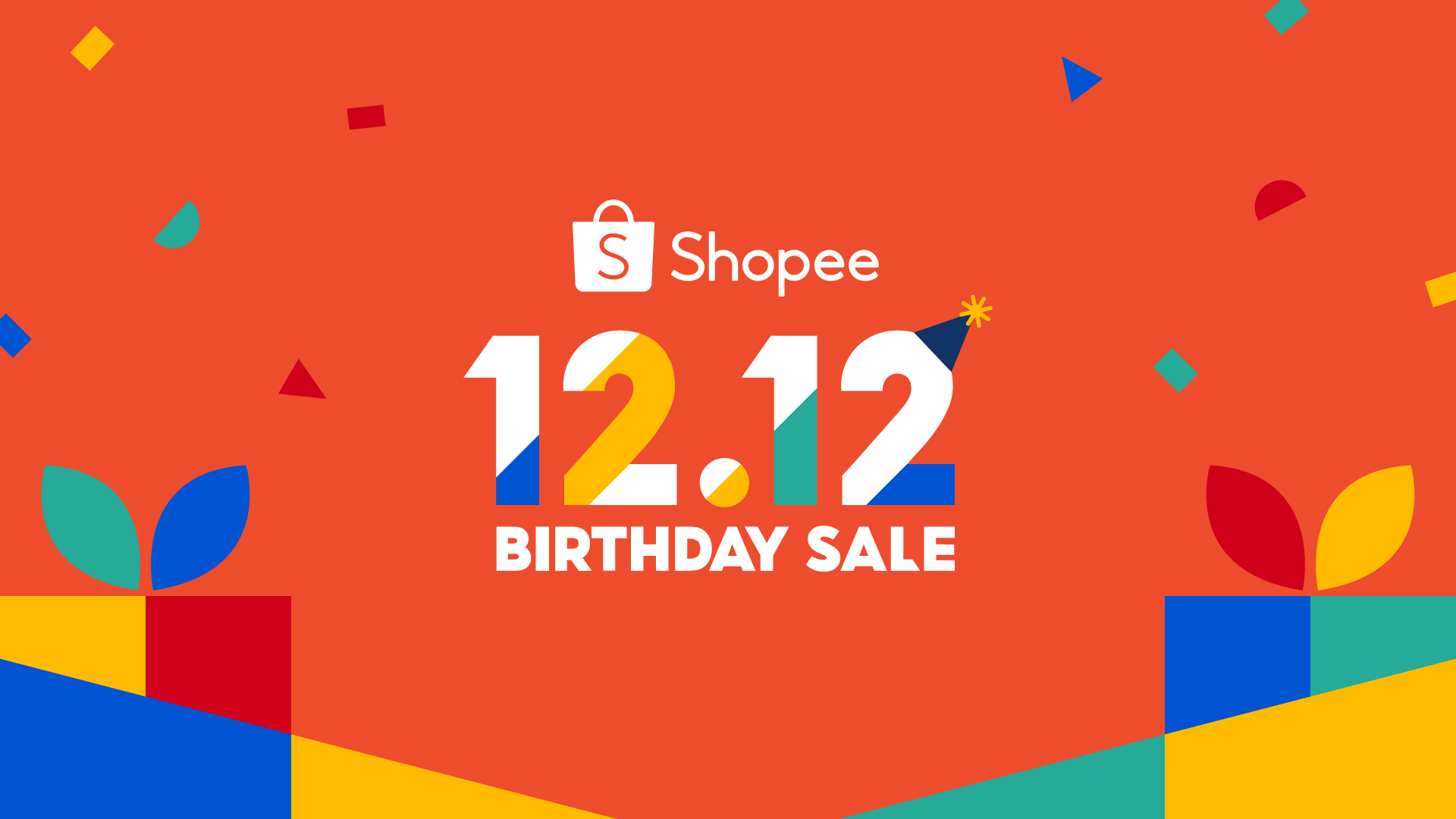 Shopee 12.12 Birthday Promotes Happy Opening
December 9, 2021, China——Recently, Shopee, a leading e-commerce platform, announced the grand opening of its 12.12 birthday promotion. As the closing celebration of this year, December 12th aims to convey happiness to every participant in the promotion, creating the best reward at the end of the year with a large number of products and premium discounts, and working together with consumers, brands, and business partners to draw a perfect conclusion to this year.
In the past year,Shopee adds laughter to its users with rich gifts and exclusive content: As of now, Shopee's social media channels have exceeded 13 billion interactions and views. Committed to continuing the joy, Shopee has launched a series of special promotions in this December 12th promotion, featuring multiple courtesies, a stunning performance by the popular Korean men's group Tomorrow X Together, and a new in-app game Shopee Run, fully meeting consumers' entertainment shopping needs.
Shopee Chief Business Officer Zhou JunjieRepresent:Every year on December 12th, Shopee will review the past year's journey and achievements with its users. This year, we would like to sincerely thank every user on the platform. As more and more consumers and businesses embrace digitalization, Shopee is able to enter the daily lives of more people and meet their needs with digital services. In the new year, Shopee will continue to help more people seize digital opportunities and achieve growth 2.12, we look forward to celebrating the end of the year together with everyone and passing on happiness to everyone around us
The digital economy in Southeast Asia is thriving,Shopee 12.12 Joy Boosts Consumer Vitality
Recently, Google, Temasek, and Bain jointly released the latest《Southeast Asia Digital Economy Report 2021Behind the continuous expansion of the number of internet users and the scale of the digital economy, Southeast Asia's blue ocean is entering the next decade of the digital economy:
●Internet user surge:In 2021, the number of internet users in Southeast Asia surged by 40 million, with a total of over 440 million, achieving 75% of the population online, laying a huge population foundation for the development of the digital economy.
●Comprehensive penetration of digital consumption:In 2021, the digital consumer population will accelerate coverage, and user stickiness will also increase synchronously.
○Wider coverage:Breakthrough in the Digital Consumer Group in Southeast Asia350 million people, accounting for 59% of the total population in Southeast Asia; Among the 60 million new digital consumers added since the epidemic, non central users account for up to 60%
○Stronger viscosityTaking groceries as an example, super60% of users' procurement frequency and expenses on it have increased compared to before the epidemic; The increasing satisfaction with online shopping continues to increase user stickiness, with 90% of new users willing to continue using digital consumption
●E-commerce leads digital developmentThe overall situation of e-commerce in Southeast Asia is improving, and the six major markets are thriving.
○Further increase in expected scale:In 2021, the total scale of e-commerce in Southeast Asia is expected to reach 120 billion US dollars; In 2025, its scale is expected to reach $234 billion, a 36% increase from the 2020 forecast of $172 billion
○Single market is improvingIn the e-commerce sector, all six major markets in Southeast Asia have achieved double-digit growth in scale; The Philippines, Thailand, and Malaysia won the top three, while the Philippines also won the top threeA growth rate of 132% shows great potential
As a leading e-commerce platform,Shopee is based on the thriving e-commerce market in Southeast Asia and is committed to meeting the soaring consumption needs of local people with a better online shopping experience. On December 12th, Shopee launched multiple experiences to create a joyful celebration and peak traffic.
●Multiple discounts and discounts to attract more users for online shoppingIn addition to activities such as discounted prices, one million gift package delivery, and half price flash sales, major markets have launched New Year's Good Gifts. In Singapore, new users can enjoy discount coupons and exclusive welcome gifts.
●Online gameShopee Run, upgrade entertainment gameplay:During the promotion period,Shopee has launched a thrilling parkour game called Shopee Run in the app, where users can evade obstacles, unlock new characters, and earn high rewards from new maps.
●Join hands with the popular men's teamTomorrow X Together, creating peak traffic:On December 12th, the Korean group Tomorrow X Together, which is deeply loved by Southeast Asian people, will join Shopee Live enthusiastically, adding color to the promotion with exciting performances.
●Launch two new experiences to meet diverse consumer needs: 
○Shopee Mall StreetTo restore the offline scene of "shopping while browsing", this promotion aims to launch a new Shopee Mall Street online shopping street, simulating real streets and incorporating Christmas scenery to create an immersive shopping experience
○Shopee BeautyCamIn line with the Southeast Asian beauty craze, Shopee BeautyCam has returned to the market with thousands of star products, using AR technology for one click makeup testing to help beauty enthusiasts choose with peace of mind
Shopee Cross border Full Support, Joining Hands with Chinese Sellers Happy Closing December 12th
To add color and promote,Shopee further expanded its supply on December 12th, opening up a wide range of cross-border goods, while upgrading cross-border services such as operations, infrastructure, and marketing to ensure the smooth delivery of each cross-border package and provide strong support for cross-border sellers to seize the closing bonus.
●CNSC Accelerated Coverage, Sellers Manage Multiple Stores on One Site:To improve the operational efficiency of the promotion,Shopee started using a new Chinese seller exclusive backend - the Chinese Seller Center (CNSC) in the second half of this year. Through CNSC, Chinese sellers can achieve functions such as one click product release, global inventory consolidation management, and seamless switching between multiple stores, efficiently managing multiple stores. With the arrival of December 12th, the upgrade of CNSC has been further accelerated, and not only can new sellers who settled in December automatically upgrade to a new backend,All sellers will achieve full coverage by early next year.
●Double optimization of logistics and payment, consolidating and promoting the level of infrastructure constructionTo ensure a more stable, resilient, and efficient link level during the promotion period,Shopee continues to optimize its logistics and payment system. In terms of logistics, Shopee synchronously improves the efficiency of initial inbound and mainline transportation, and increases the number of pickup trucks as needed for cross-border sellers who use door-to-door collection services. At the same time, it also increases the dispatch of exclusive charter flights to improve logistics efficiency; In terms of payment, Shopee's payment and shipping subsidy payment cycle in the Philippines market will be optimized from biweekly to weekly, effectively improving the turnover rate of cash flow.
●AMS fully supports and optimizes sellers' investment promotionProduction ratio: In addition toShopee x Facebook Advertising (CPA S) and Shopee x Google Advertising (GAS) marketing channels. Shopee launched the Shopee Alliance Marketing Solution (AMS) on December 12, linking over 150000 third-party marketing partners to provide sellers with comprehensive access to potential buyers, convey brand information, and achieve higher production ratios. Since its launch, the average production ratio of this plan has reached 15.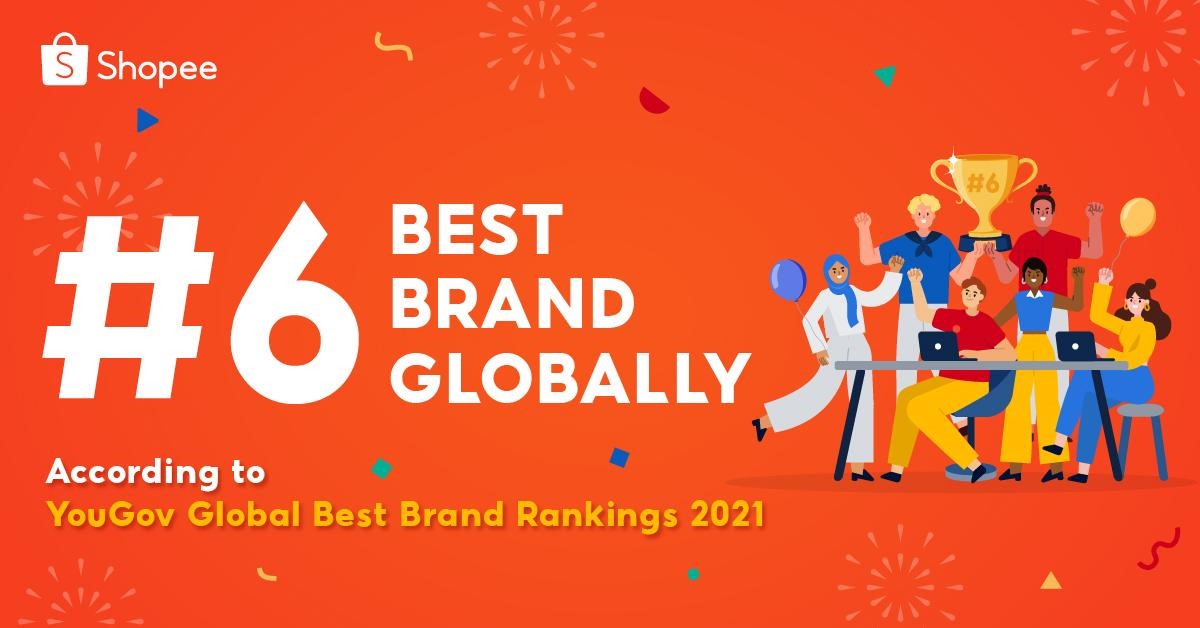 Shopee ranked sixth on YouGov's 2021 Global Best Brand List
Looking back this year,Shopee has taken advantage of the rapid development of the digital economy in Southeast Asia and continuously upgraded its platform services, gaining a wider range of user preferences. In the third quarter of 2021, Shopee once again won the double championship of monthly activity and total user usage time for shopping apps in Southeast Asia, simultaneously becoming6th on YouGov's 2021 Global Best Brand ListBecoming one of the only two major e-commerce brands in the top ten.
along withOn December 12th, the fervor of the birthday celebration arrived,The end of 2021 shopping season is about to reach its climax. Based on the present and looking to the future, Shopee will continue to explore user needs, promote the construction of a digital ecosystem, and provide high-quality platform servicesConnect more users and deliver more joy.