Recently, American pet brandsChewy announced its third quarter sales results. Judging from the results announced this time, chewy still maintained growth in many aspects, with many highlights.
Among them,Net salesreachUS $2.21 billion, a year-on-year increase of 24.1%;Gross profit margin is26.4%, a year-on-year increase of 90 basis points;Net lossdamage $32.2 million, includingHas$19.1 million share based compensation expense;(1.5)% net profit margin increased by 30 basis points year-on-year。In addition,After adjustmentEBITDA (1) was US $6 million, up 9.9% year on year;After adjustmentEBITDA profit margin (1) was 0.3%, unchanged year-on-year。

Last quarter,Chewy's net sales were $2.16 billion, gross profit rate is27.5%, with a net loss of USD 16.7 million.It can be seen that although the strong growth trend has been maintained in many aspects, the net loss is also increasing.
Sumit Singh, CEO of Chewy, said,Q3becauseDemand and consumer participation remained strong, and net sales increased year on year24%, or cumulative growth in two yearsHas86%。Its companyThis year's sustained growth shows the robustness of the growth strategy。The uniqueness of Chewy's value proposition and the durability of the pet category.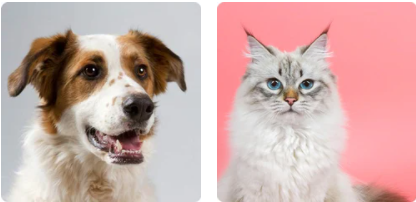 The picture comes from its official website
Sumit Singh He also said that the companyThe profitability in the third quarter reflected the impact of continuous supply chain disruption, labor shortage and rising inflation.stayIn response to these macro uncertainties,chewystilltakeFocusing on the long term, we are committed to establishing a lasting franchise to provide services for millions of loyal pets, pet parents and partners.
the near future,Chewy stillIs more than20 million customers have provided an exclusive set of pet health insurance and health plan. The relevant person in charge of Chewy said that he would continue to expand his portfolio of health products and services under the Chewy Health brand to help people who love pets get more support and help.
The company has been established for ten years and is also the largest vertical pet e-commerce in the United States. It is loved by consumers because of its meticulous services and high-quality products. In recent years, the pet products market has been hot, and the brand has also seized the right opportunity. How the fourth quarter performance is expected.