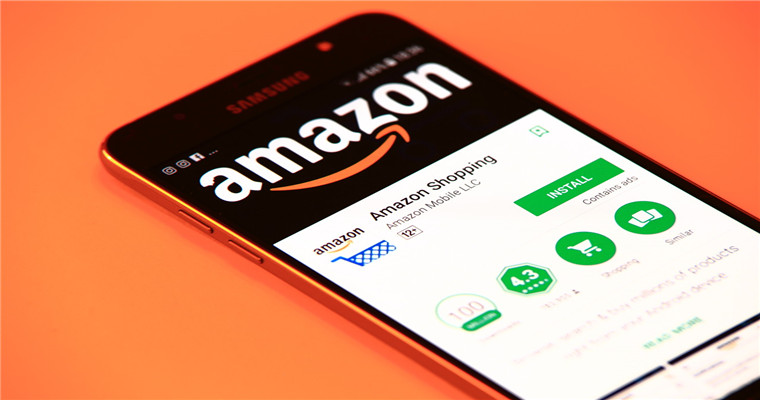 If the seller wants toAmazonSales, you must understandASINWhat they are and how they are used. These unique product identifiers areAmazon Sales PolicyPart of helping shoppers find what they want.
If the seller cannot use it correctlyASINs, may violate Amazon's terms of sale, or even lose the qualification to sell on the platform.
IWhat is the ASIN number?
Blue Ocean Yiguan has learned that,ASIN stands for Amazon Standard Identification Number. It is a unique identifier consisting of 10 letters and/or numbers, assigned by Amazon, and is mainly used for product identification of billions of items in the product catalog.
For books, ASIN and ISBN numbers are the same. For other products, when an item is uploaded to Amazon's catalog, a new ASIN is created. From different countriesAmazon siteDifferent ASINs may be used for the same product.
IIHow to find Amazon ASIN number?
AmazonThe seller can find the Amazon ASIN number of the product in several different places:
1. Find ASIN on Amazon.
The fastest way is to find the products that the seller wants to sell in the address bar of the browser. Amazon ASIN will appear after the product name and "dp", as shown below.

In this example, the ASIN is "B015UKRNGS".
2. Product details page on Amazon.
The seller can find ASIN in the product details page, which is located near the bottom of the product page.

3. Third party software tools built to find ASIN.
The seller can also use software tools to find the ASIN number. If the seller has thousands of products, it may be troublesome to search the website of each product separately. Therefore, sellers can consider using online tools to upload and find the product identifier of each ASIN number in batches.
Some Amazon ASIN search tools, such as ASINTOOL and SyncCentral. Of course, these types of tools require the seller to pay a certain fee. Whether the seller needs tools depends on the number of goods the seller owns and the frequency of the seller's new products on Amazon.
Nchannel reported that it is prohibited to create new ASINs for products that already exist on Amazon. This may cause the seller's sales privileges to be temporarily suspended or permanently blocked.
3、 WhyASINsImportant to Amazon and its sellers?
Because Amazon ASINs are used to reference catalog data, track product inventory, and index catalog pages for searching and browsing on the Amazon platform. The ASIN number is the basis of Amazon's product catalog structure, which allows:
1. Shoppers can search through multiple categories.
2. Shoppers can search for specific products through ASIN.
3. Amazon can provide accurate product search every time.
Therefore, it is essential that the seller identifies and uses the correct ASIN for the product. Otherwise, Amazon will not be able to organize and search the seller's products to obtain an optimized shopping experience.
If you want to launch any product on Amazon, you must match the product with the existing ASIN number, or create a new ASIN number.
According to Blue Ocean Yiguan,When searching and adding ASINs, Amazon sellers usually have to deal with product variations or parent-child relationships. Variants allow shoppers to compare and buy products based on different attributes, such as size, color, or other characteristics.
Here's what Amazon shoppers see in the variants: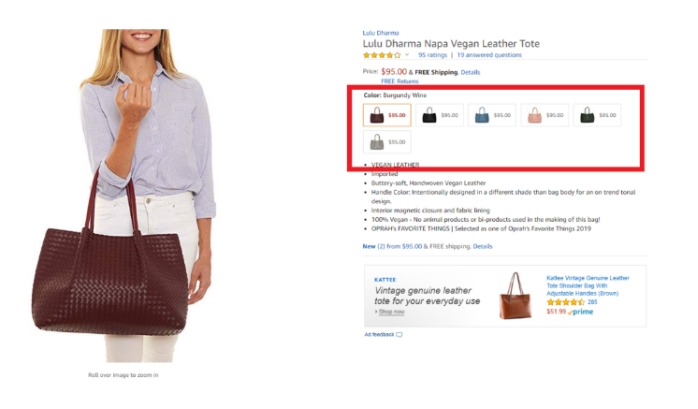 For variant products, there will be a parentASINnumber. Amazon has some rules on how to list variants, and some prohibited practices to prevent sellers from abusing variants, or fundamentally changing the relationship between child products and parent ASIN numbers.
(Polly ZhangNew media of cross-border e-commerce - Blue Ocean Yiguan website domain news) connects with high-quality resources of cross-border e-commerce.Wal Mart, Coupang、Wayfair 、Mercado Libre and other platforms settled,Brand copywriting planning, network wide promotion, e-commerce training, incubation and other services, please contact us. No unauthorizedRewriting, reprinting, copying, clipping and editingIn whole or in part.