onemonthnineOne day before Laba,two thousand and twenty-twoThe New Year's Tmall New Year Goods Festival officially kicks off.The opening time of this year's New Year's Festival will be advanced to the eveningeightspot.Consumers don't have to stay up late,You can lock your desired good product.in addition,TmallTaobao will also organize merchantsLogistics enterprises guarantee the Chinese New Year periodmirrorRegular operationShip as usual,Let consumers have a lively, affordable, and warm Spring Festival.
onemonthnineSolsticetwenty-oneday,Products at the New Year's Festival venue will enjoy cross store full servicetwo hundredreducetwentyDiscounts for.onemonthnineSolsticefifteenday,every morningtenspot,Consumers can open TaobaoAPP grabs New Year's red envelopes.
it is reported,This year's Tmall New Year Festival will cover local New Year products, local cuisine, time-honored brands, intangible cultural heritage handicrafts, and new products themed with the Year of the Tiger from all over the country. To enrich consumers' dining tablesFamous brands such as Zhiweiguan, Taotaoju, Xinya Cantonese Restaurant, and Quanjude have all launched specialty pre made dishes,includeSpecialty dishes, sauces, staple foods, etc.Heyuan RestaurantDong DaojiaWait for Michelin Restaurant to Launch Prefabricated New Year's Eve Dinner on Tmall.
In the past, there used to be a market in eight townships, but nowOn TmallBuy the world with one clickA good thing. Imported fresh fish such as Canadian Arctic shellfish caught in the deep sea, bread crabs from the Atlantic, directly harvested white shrimp from the Erdogua region, Norwegian salmon, and Australian silver cod will be'Crossing the Ocean' to gather for the Chinese New Year. Malaysian imported snacks such as Maoshan King durian, Chilean cherries, Dubai camel milk, and Belgian chocolate, which are directly sourced from Malaysia, will also reach Chinese consumers directly through Tmall.
Starting from January 10th, Brazilian ambassadors to China, Ethiopian ambassadors to China, Rwandan ambassadors, as well as diplomats from Belgium, Chile, Malaysia, Thailand and other countries will enter the live broadcast room to recommend high-quality imported products with distinctive features on Tmall Global.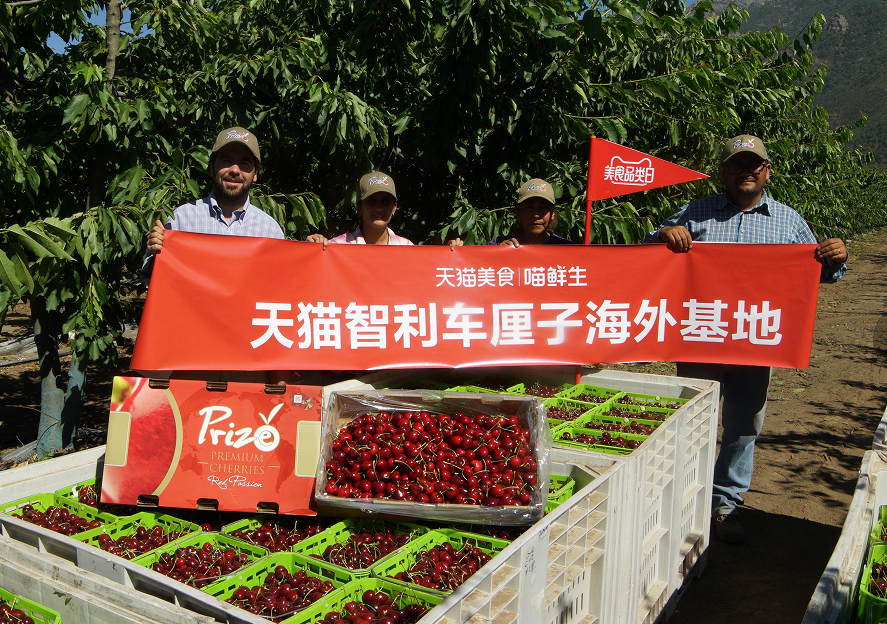 Tiger elements have become a new highlight of New Year merchandise. During the Tmall New Year Festival,MACEstee LauderSkin care products such as FRESHCard successionLaunch the Year of the Tiger exclusive edition.Bubble Mart52 Toys, Ruolai and other trendy brands,Sell one after anotherLimited Gift Box for the Year of the Tiger.Luxury brandsIWC Wanguo, Kouchi CoachWaiting for the first release of the Year of the Tiger special on Tmall.
ninetyLater on, it is becoming the main force for online purchasing of New Year's goods,"Private customization"Becoming a trend.During the New Year's Goods Festival,New brand of baby foodtakeCollective launch of Tmall customized New Year gift boxes, and babies also have a special gift box for New Year food.Many digital brands have also launched customized phone case services on Tmall.
Spring Festival is to accompany parentsA festival to express filial piety. Healthy nutrition, home testing, nourishing and health preservationExpected to become a popular New Year product.Tmall Health Medicine Data Display,Towards the end of the yearNutritional and health product gift boxes, home health productsThe product growth trend is very obvious.
Helping Agriculture Becomes This YearThe highlight of the game.On January 7th, under the guidance of the Central Youth Development Department of the Communist Youth League and co hosted by the China Youth Daily and Alibaba Group, the first stop of the Communist Youth League's "Youth Work in China" 2022 Goods Festival opened.Tmall New Year Goods FestivalShort sellingone hundredA rural area"Plan synchronization start,takecovertwothreeProvincial-level administrative regions,one hundred and tenmanyAgricultural products from counties.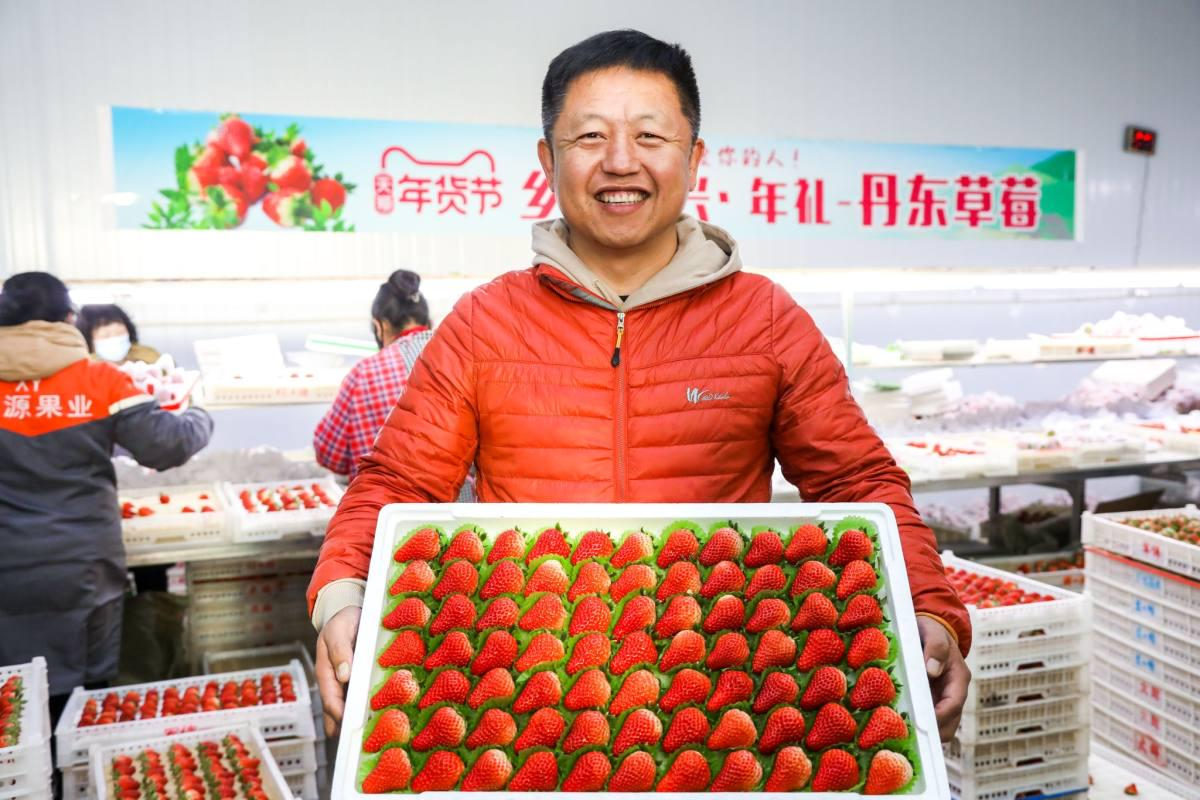 At the same time, supported by the Intangible Cultural Heritage Department of the Ministry of Culture and Tourism of China and sponsored by the China Intangible Cultural Heritage Protection AssociationThe characteristic event of the "Intangible Cultural Heritage Year of the Tiger Collection" will appear at the Tmall New Year Festival. Starting from January 9th, the exclusive venue for Taobao craftsmen will be officially launched, lasting until New Year's Eve. More than 140 inheritors and artisan businesses participated, bringing together intangible cultural heritage from all over the countryproductSuch as Chengdu lacquerware, Zhangqiu iron pot, Dali handmade silver pot, etc.
During the Spring Festival,To facilitate consumers' online purchase of New Year's goods and daily necessities,Taobao Tmall will organize qualified merchants and logistics enterprises to ensure their securitymirrorRegular business,expressNo downtime, no service drops.
The saying 'no cooking during the Chinese New Year' has becomeTaobaoA new way for Tmall to benefit the people. Taocai Cuisine Across the Country12 provincial-level administrative regions do not rest during the Spring Festival, and through the national direct procurement and sales capabilities, fresh and high-quality dishes are delivered directly to the community every day. Consumers can place their orders on the same day and pick them up before 12:00 noon the next day.
From New Year's Eve to the seventh day of the first lunar month, Hema still does not close. Spring Festival is the peak season for seafood consumption, and Hema has specifically strengthened the supply capacity of live fish and shrimp to ensure their fresh deliveryconsumer. This year is the Year of the Tiger, and Hema has specially upgraded the supply chain of Tiger Spot and Black Tiger Shrimp to meetpeopleThe demand for.In addition, daysCat SupermarketDelivery to your doorstep as usual during the Spring Festival, providing daily deliveryNext day delivery service.