At the beginning of the new year, everyone is full of expectations for the new year. But for cross-border e-commerce sellers,It seems that the beginning of 2022 is not so smooth, and there are some necessary cost increases, so the burden of sellers becomes heavier.
Affected by the epidemic, the port efficiency has been seriously affected. Under the chain reaction, dozens of flights have been cancelled in recent weeks.
On January 7, Mason issued a notice of shipping schedule change to adjust the shipping schedule in the coming weeks. And then the freight price was raised.
Many cross-border sellers say frankly:"Wait for Meisen to rise to the sky!". More research institutions said that in the next year or two, sellers will bear greater freight pressure.
This is a headache for sellers, especially those in Europe and America——"How do you fill in the expenses when the freight costs rise"
In addition, as early as last yearIn November, Amazon also released a fee update notice. By January 18, 2022, there will be 7 fee changes and multiple fee prices will rise sharply.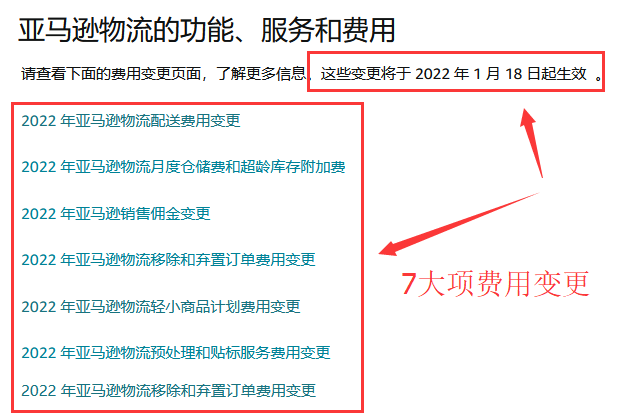 However, we had no choice but to return. It was the peak time of goods preparation in the twinkling of an eye, which upset many people's goods preparation plans. The frequent occurrence of events made many sellers' friends exclaim:"Although the situation of cross-border e-commerce is getting better and better, how do you feel it is becoming more and more difficult to do it?"
Many sellers also reflected that:

"Alas, it's a sad year. All kinds of price increases have put too much pressure on capital."
"No! This is a good situation in the peak season at the beginning of the year. It will cost a lot to stock up and promote. It's a pity to have no money..."
In order to help cross-border e-commerce sellers relieve their pressure, Wanlihui has just launched a new year blockbuster benefit. As long as you register through the activity page and enter your account through Wanlihui account for the first time, you can get a free credit card with the amount ofRMB 300000
Activity time:January 1, 2022 to March 31, 2022
Active objects:
During the activity period, users who register through this activity page and enter accounts through Wanlihui account for the first time.
Activity conditions and rewards:
Conditions: After registering to participate in the activity through this activity page, andIt will be recorded into the Wanlihui account for the first time on or before June 30, 2022.
Reward: Users who meet the above conditions can enjoyRMB 300000 "free withdrawal limit".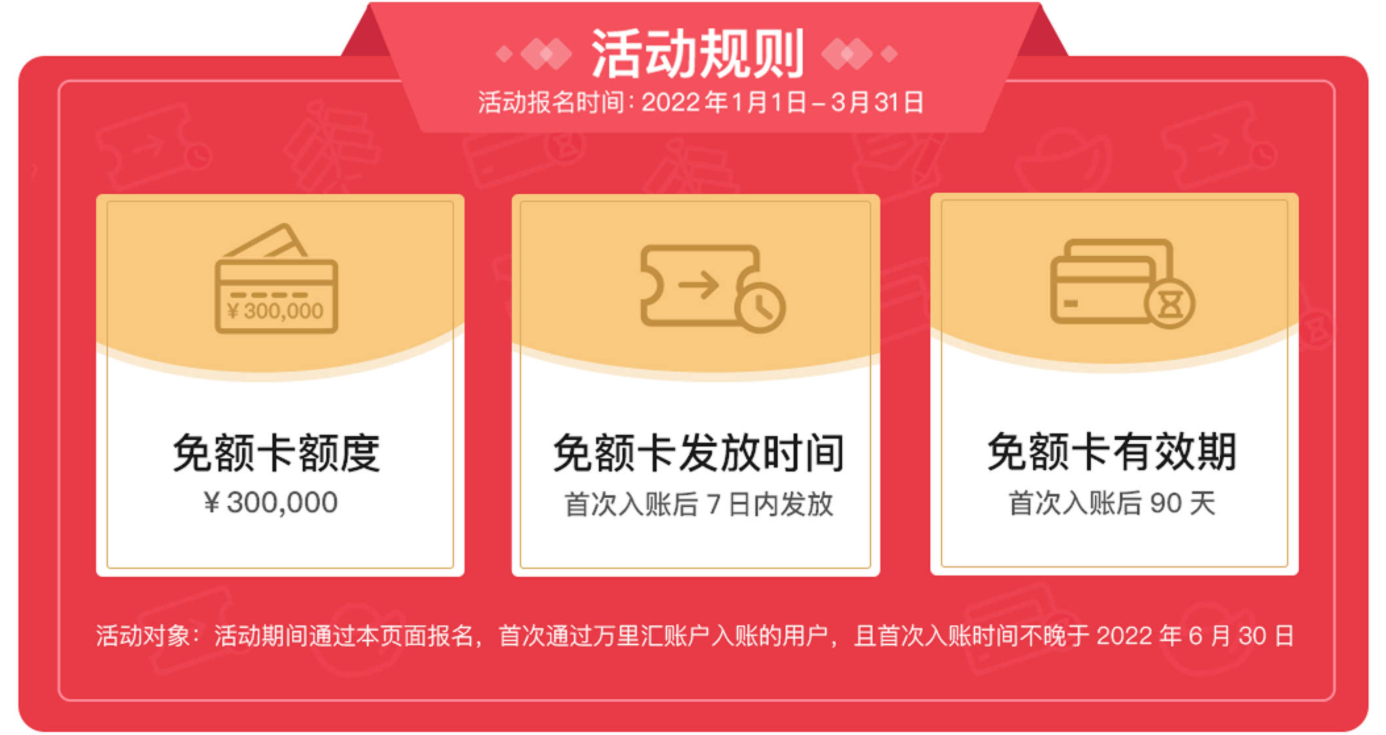 Friends of cross-border e-commerce sellers who need it, come and get it quickly!