replay In 2021, many sellers unexpectedly found that compared to last year, this year's sales were not too bad, but profits were far apart, and top sellers seemed to be unable to escape this cycle. Yesterday, 3C blockbuster Jemet released a performance forecast, stating that net profit in 2021 will decrease by over 70% year-on-year; Hangzhou's best-selling superstar technology is expected to have an annual revenue of over 10 billion yuan for the first time, but its gross profit margin has reached a historic low
Revenue exceeded for the first time10 billion yuan, but the selling gross profit has dropped to a new low
Juxing Technology is a leading seller of domestic tool products, mainly including hand tools and power tools, laser measuring instruments, and storage cabinets. It is mainly used in fields such as home and residential maintenance, construction engineering, vehicle repair and maintenance, robotics and automation, map surveying and mapping, and personal protection.2020, Giant Star TechnologyHas become the top domestic export seller for Amazon's hand tool salesIt is quite well-known among the seller community.
Yesterday, the company releasedAccording to the 2021 performance forecast, it is expected that the company's annual operating revenue will exceed 10 billion yuan for the first time, and the net profit attributable to shareholders of the listed company will be1 billion 283 million-1 billion 418 million, year-on-year change-5.00% to 5.00%. But this year,Gross profit margin of the companyBut it fell tohistoryNew low, reflected by many sellers in the industry"2021High sales and low profits"The situation is the same.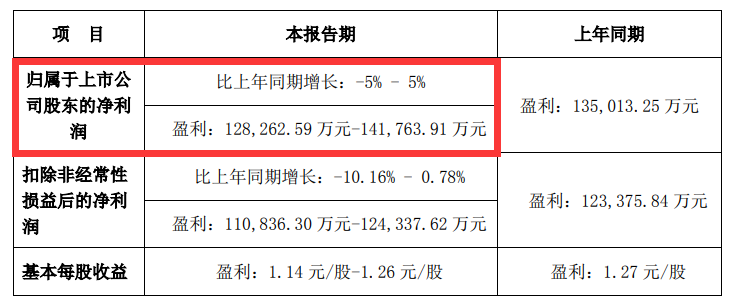 For the reasons for changes in performance and profits, Juxing Technology analyzes as follows:
1. In 2021, the global economy will continue to be turbulent against the backdrop of the repeated COVID-19, and the demand and supply chain pattern of the global tool market will continue to change. Mainly including:
(1)The US real estate market continues to maintain prosperity and prosperity, with a stable upward demand for various tools;
(2)Starting from the second quarter,The continuous rise in prices of raw materials and bulk commodities, the continuous rise in global shipping costs, and the congestion in international logistics have had a significant negative impact on the company's profitability,butUnder the advantage of global layout and full industry chain,market shareContinuous improvement;
(3)Although some small and medium-sized tool companies in the international market have relied on market prosperity to obtain orders,However, due to the fact that costs have risen much faster than income, cash flow has continued to deteriorate, and the industry has further been cleared.
Against this backdrop,Giant Star TechnologyContinuously gaining market share,It is expected that the company's operating revenue will exceed for the first time10 billion yuan, with main business growth exceeding 30%.
2The RMB continued to strengthen during the reporting periodCompared to the average middle price of the annual US dollar to RMB exchange rateAppreciation of 6.9% in 2020;meanwhileThe company's international logistics costs have significantly increased, with international sea freight and port detention fees increasing year-on-yearAbove 100%; lastYear-on-year prices of the company's main raw materialsSignificant increase in 2020The inevitable increase in various procurement costs.
theseUnprecedented cost factorsThe simultaneous effects of land use are very detrimental to the company's profitability. Therefore,althoughGiant Star TechnologyThere have been varying degrees of price increases for customers and terminals, but various costs have exceeded expectations and cannot fully cover the impact of cost changes, resulting in the company's gross profit margin reaching a historic low during the reporting period.
3During the reporting period,The company's laser measurement instrument business has grown over the same period last year100%, with DTC business mainly focused on cross-border e-commerce growing by over 50% year-on-yearPower tools achieve super$200 million in revenue has become a new driving force for the company's business.
In addition, the Giant Star Technology sectionDecline in profitability of participating companiesThis also led to a year-on-year decrease in investment returns.
Giant Star Technology is a typical example of factory sellers entering cross-border e-commerce. In terms of sales channels, it is one of the largest suppliers of tools and lockers for many large supermarket chains, such as Wal Mart in the United States. Now, cross-border e-commerce has become the most important sales channel for the company in addition to traditional supermarkets. Giant Star TechnologyPlan to gradually carry out online multi brand sales throughAfter 3-5 years of effort, the company's own hand tool brand has achieved a market share of no less than 20% in the e-commerce field in Europe and America.
Giant Star Technology's gross profit hit a new low, while the net profit of another big seller, JMT, has severely declined.
Annual revenue exceeding700 million yuan, 3C's net profit has decreased by over 70%
On the evening of January 14th, 3C blockbuster Jemet released its performance forecast for 2021,expectThe revenue in 2021 was 720 million to 740 million yuan, a decrease of 13% to 16% compared to the same period last year. The net profit attributable to shareholders of the listed company was 24 million to 31 million yuan, a decrease of 71% to 77% year-on-year.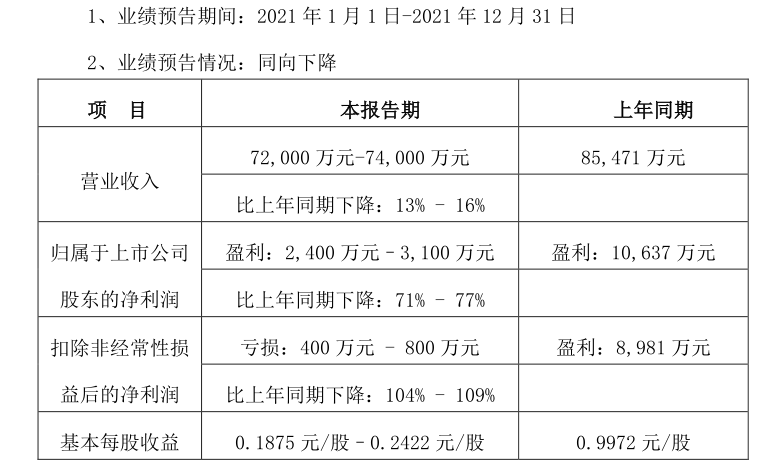 As a domestic entityThe first stock of mobile phone cases, Jemet once sold 58.04 million phone cases annually, with unlimited popularity. The company integrates research and development, design, manufacturing, sales, and service, mainly engaged in the research and development, sales, and brand operation of high-end electronic accessory products worldwide. Its mobile phone protective cases, tablet computer protective cases, other 3C products, car sunshades, and other products sell well worldwide.
In 2021, JMT's net profit severely declined. When it comes to the main reasons for performance changes, the explanation includes the following three points:
1. Sales decrease
Affected by external factors such as the global epidemic, chip market supply, and exchange rates, the competitive landscape of the mobile intelligent terminal product industry has changed, affecting the business of some of the company's important customers, resulting in the company's sales revenue for this year
declineCausing a decline in profits.
2. Cost increase
This year, due to the rise in upstream raw material prices, material costs increased, resulting in a decrease in gross profit.
3. Increased strategic investment
Increased strategic investment this year, fundraising projectsThe continuous investment in the "R&D Center Construction Project" and "Brand Building and Marketing Network Upgrade Project" has led to a significant increase in R&D expenses, sales expenses, and management expenses, resulting in a decline in profits.
Among the reasons mentioned by Jemet, the decrease in sales and the increase in costs are two factors that almost all sellers faceCommon pain points encountered in 2021.
The decline in sales is related to many factors, as far as cross-border sellers are concerned,The sales in 2021 were compared to 2020, when the global epidemic broke out and many purchasing demands quickly shifted online. As an industry insider said, it is not a serious decline in sales in 2021, but rather a different benchmark. Seeing the outbreak of 2020, in the first quarter of 2021, many new sellers rushed into the cross-border e-commerce market, but the cake was still so big, and there were more people dividing the cake. In addition, in the second half of the year, the seller's rush to clear inventory also affected their sales to some extent.
Cost increases are a direct factor affecting profits, while raw material price increases are factors that sellers cannot control; In addition, competition among sellers on third-party platforms such as Amazon has intensified, and many sellers have started a low price spiral, further impacting profits.
The decline in sales and net profit of JMTIn mid-2021, it was evident that from January to June 2021, JMT achieved a revenue of 300 million yuan, a year-on-year decrease of 21.27%. The net profit attributable to shareholders of the listed company was 15.5457 million yuan, a year-on-year decrease of 72.67%. Its sales and net profit in the second half of the year are similar to those in the first half.
Take a closer lookIn 2021, Jemet's net profit decreased significantly, but in fact, the decline in the company's net profit can be traced back to 2020.
In 2020, JMT achieved a revenue of 855 million yuan, a year-on-year increase of 3.06%, and a net profit attributable to shareholders of the listed company of 106 million yuan, a year-on-year decrease of 18.90%.
From 2016 to 2018, Jemet's revenue was 556 million yuan, 541 million yuan, and 647 million yuan, respectively; The net profit attributable to the parent company was 33.686 million yuan, 39.8284 million yuan, and 61.2954 million yuan. In 2019, the company's development accelerated, with a revenue of 830 million, an increase of 28.2%, and a net profit of 130 million, an increase of 113.98%.
In 2020, net profit decreased by 18.90%, and in 2021, this figure reached as high as 70%. It seems that JMT has a winding road ahead!
Based on the high sales of the two companies,In 2021, the gross profit of Giant Star Technology reached a new low; JMT's net profit has significantly declined. Affected by many factors such as rising raw materials, falling exchange rates, and rising logistics costs, even the profits of big sellers have been severely affected. Perhaps more cross-border sellers will sigh: I am not the only one who will not make money in 2021!