According to foreign media reports, the online market has created a black market business model for thieves, leading to a surge in robberies and robberies across the United States in recent months and years.
Head of the US Law Enforcement and Retail AllianceBen Dugan stated that retail theft currently accounts for an estimated $68 billion in annual losses, and this number continues to rise during the ongoing pandemic.
Ben Dugan said that during the pandemic, due to everyone shopping online. Therefore, a huge new demand for online goods has been created, which has fueled additional crime, and stolen products can be resold online.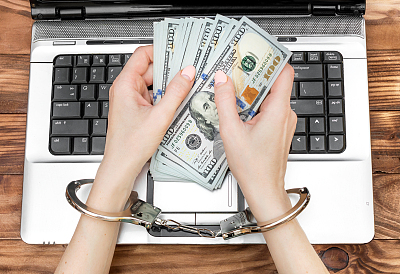 newspaperAccording to a survey conducted by the American Retail Federation last year, the United States57% of retailers reported an increase in organized retail crime since the outbreak of the epidemic.
Executive Vice President of the Retail Industry Leaders Association of AmericaJason Brewer stated that the factors that led to an increase in theft had been formed about a decade ago, and the difference now from a decade ago is that the rise of online markets allows criminals to quickly resell stolen products,nothingIn the form, it creates a black business model. Retail industry leaders say that unless the online market strengthensThe security and transparency of P2P transactions, otherwise this issue will not disappear.
Jason Brewer also stated that since there is no limit on the number of sales, "sellers" hiding behind the platform may use pseudonyms or fake business information.
In order to protect the rights and interests of local consumers and combat acts such as selling counterfeit goods and reselling theft, the United States has also taken some measures. Consumer Online Retail Market Integrity, Notification, and Fairness ActThe INFORM Act was proposed in both houses of the United States Congress with bipartisan support.
The bill will require online platforms to verify the identity of a large number of third-party sellers and require sellers to provide contact information in advance. Amazon has expressed support for the House version of the bill, stating that it strongly supports legislative efforts to prevent harmful actors from harming consumers, including increasing punishment for cybercriminals, and will provide more resources for law enforcement.
It is understood that in addition to an increase in theft cases from online retail stores, there are also many cases of railway parcel robbery in the United States.