Consumer Product Safety Commission of the United States(According to the CPSC website, Mushie&Co is currently recalling its FRIGG silicone nipple.
FRIGG silicone nipple mainly consists of two parts: plastic cover and nipple head. And the problem with this batch of pacifiers lies in the connection between the cover and the pacifier head.There is a fine seam at the bottom of the pacifier head, which may cause the pacifier head to fall off the cover, posing a risk of suffocation.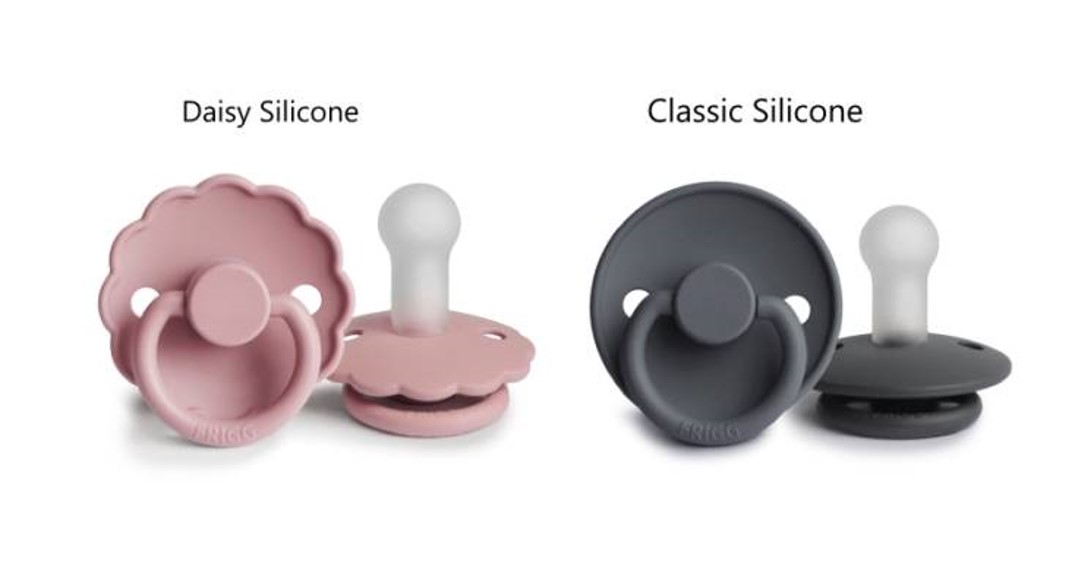 Mushie&Co has sold these pacifiers in retail channels such as Amazon. From April to December 2021, Mushie&Co sold 333725 such pacifiers.
So far,Mushie&Co has received 8 reports of nipple detachment from the cover. In addition, pacifier manufacturer FRIGG Production ApS/FB Trading ApS has received approximately 200 reports of nipple detachment from outside the United States.
Check on Amazon US website,FRIGG silicone pacifiers have been removed from the shelves, but FRIGG natural rubber pacifiers are still on sale. On the product page of its natural rubber pacifier, many consumers have also raised questions: wasn't this product recalled?
In this regard, the editor believes that although the recall of a product may not really affect the sales of other products, it will definitely affect its brand reputation.
The recall of pacifiers has always been a major disaster area. In addition to external parts falling off, the reasons for the recall include the long pacifier chain causing the baby's neck to be strangled, the substandard pacifier material causing physical discomfort such as headaches, and the fragile pacifier causing the baby to swallow.
Due to the temporary lack of self-protection ability in infants, countries have particularly strict regulations on children's products.
In the United States, baby pacifiers are classified as food contact children's products and therefore belong to the United StatesCPSC strictly controls product categories.Sellers who want to sell pacifiers in the United States must comply with the requirements of the US Consumer Act and obtainCPC certification certificate. The regulatory standard for baby pacifiers is 16 CFR Part 1511.
This regulation includes prominent testing, in addition to the following requirements:
1Surface coating limit: Do not use lead to exceed90 ppm (0.009%);
2Lead content limit: The total lead content in any accessible component shall not exceed100 ppm (0.01%);
3Phthalate content limit:
The content of the following eight designated phthalates shall not exceed0.1%: di (2-ethylhexyl) phthalate (DEHP), dibutyl phthalate (DBP) or benzyl butyl phthalate (BBP), diisobutyl phthalate (DINP), diisobutyl phthalate (DIBP), di n-amyl phthalate (DPENP), di n-hexyl phthalate (DHEXP), and dicyclohexyl phthalate (DCHP);
4Labeling requirements for products and outer packaging: Specific label information, including tracking labels, must be permanently marked on the product and packaging.