Editor's note: This article is selected from KrASIA, the original titleThe events that shaped Southeast Asia's tech ecosystem in 2021 | KrASIA Year in ReviewAuthor:Khamila Mulia
In 2021, Southeast Asian countries will face the accelerated popularization of the Internet while coping with the COVID-19. In Southeast Asia, 40 million Internet users will be added in 2021, and 75% of the population will now use the Internet.
Local technology companies have also experienced many milestones. Some became unicorns and some went public. However, the development of digital economy in Southeast Asia still faces many challenges, including digital illiteracy, limited Internet penetration in rural areas, and weak data protection.
This is one of KrASIA's year-end inventory series, reviewing some important events of Southeast Asia's science and innovation ecology this year. Another review of entrepreneurial ecology in India is shown in:Is there a foam behind large financing and high valuation?
Gojek and Tokopedia merged into GoTo Group
In May, the Indonesian super App Gojek and e-commerce platform Tokopedia jointly formed GoTo, which became a comprehensive platform providing taxi taking, e-commerce, takeout, logistics, payment and lending, and cooperated with Jago Bank to launch a digital bank.
GoTo plans to be listed in the first half of 2022, and has raised 1.3 billion dollars in the pre IPO round in November this year. In 2020, GoTo will generate 1.8 billion transactions with a total value of more than 22 billion dollars.
In December, the Indonesian government formulated new rules to allow technology companies to exercise different rights with the same shares when they are listed in Indonesia (Grab also issued such shares, with management holding 3% of the shares but 60% of the voting rights). After the new rules are introduced, GoTo may speed up its IPO and plan to be listed in New York.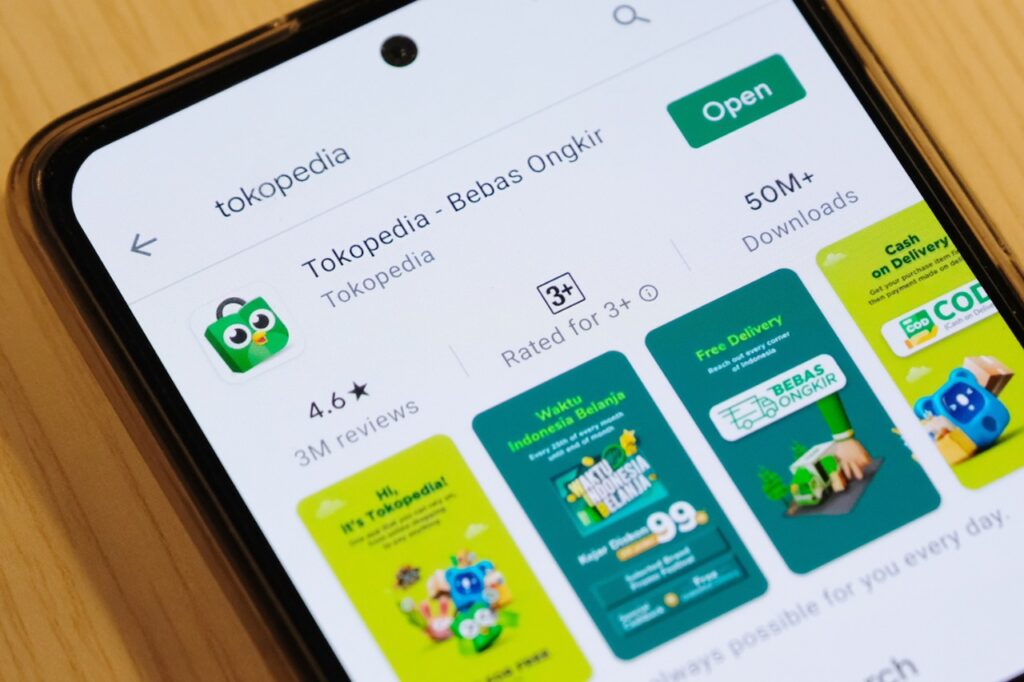 International expansion of Shopee
Donghai Group's e-commerce platform Shopee is the largest e-commerce platform in Southeast Asia, with more than 343 million monthly visitors.Shopee will expand globally in 2021Including Latin America, Europe and India.
In the Americas, Shopee started operations in Mexico in March,March to Chile and Colombia in JuneAnd entered the Brazilian market as early as 2019.
Shopee also made a lot of moves in Europe this year, launching localized e-commerce platforms in Poland, Spain and France. According to App Annie data, Shopee has become the top three e-commerce websites in the European market by December.
Shopee will also enter India with fierce competition in 2021, compete with giants such as Flipkart and Amazon.
Bukalapak is listed in Indonesia
On August 6, Bukalapak, an e-commerce company, was listed in Indonesia with the stock code of "BUKA" and raised $1.5 billion, making it the largest public offering in Indonesia.
Although Bukalapak's stock soared 25% on the first day, it began to fall in the following weeks. On December 7, it fell to IDR 426 (about US $0.3), accounting for only half of the IPO price of IDR 850 (about US $0.59).
Bukalapak is the third most popular e-commerce platform in Indonesia, with 30 million monthly visitors, second only to Tokopedia and Shopee.
Grab is listed on NASDAQ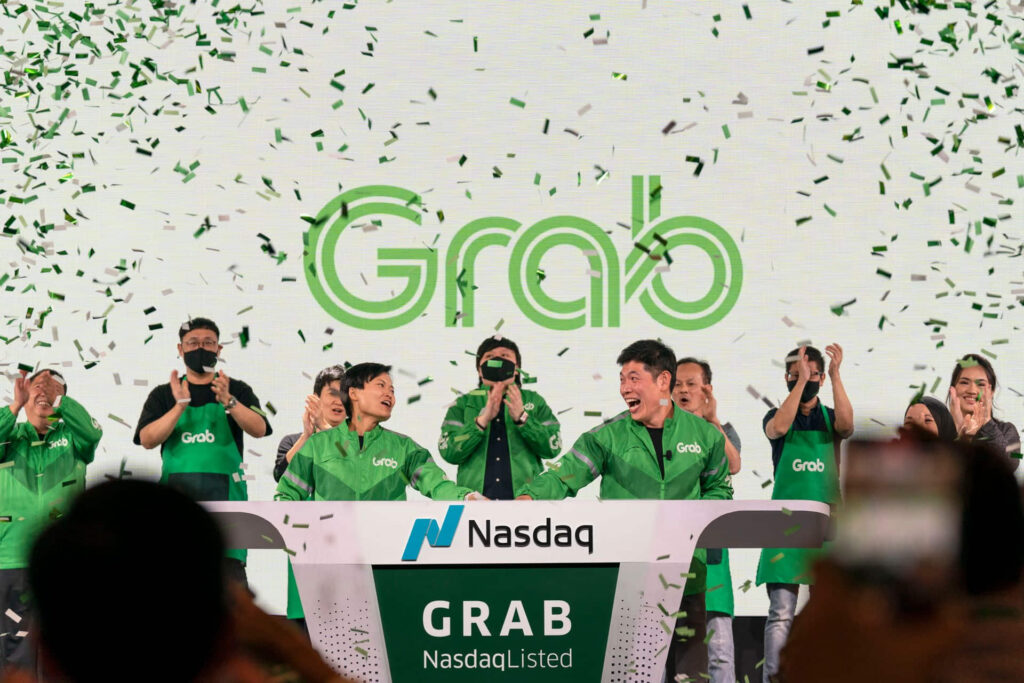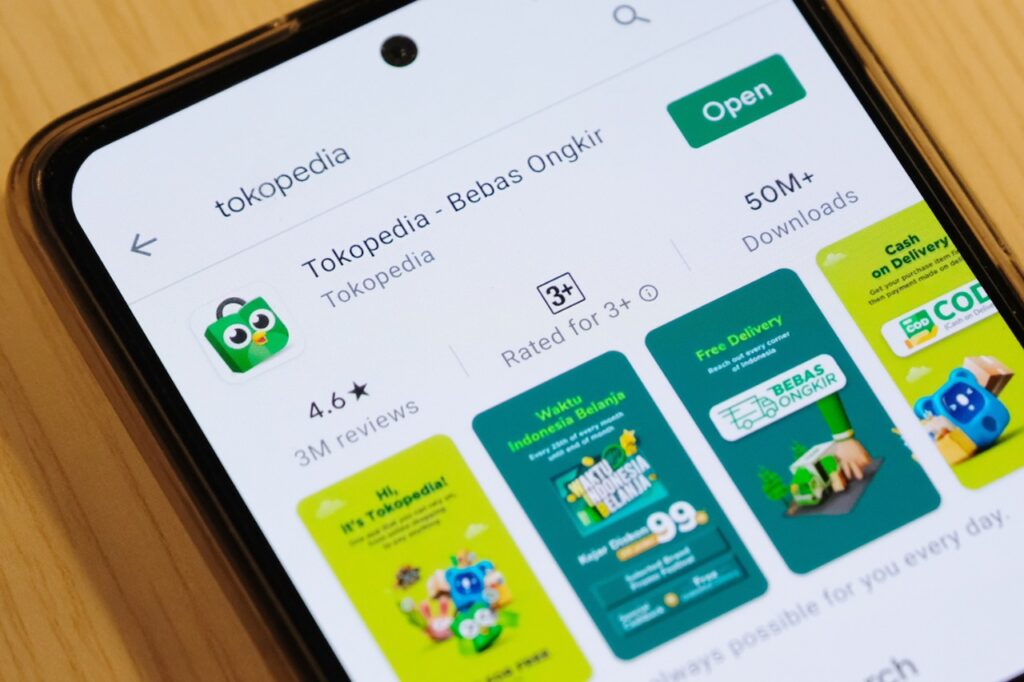 On December 2 local time, Grab was listed on NASDAQ under the stock code "GRAB".
Grab was listed through SPAC merger and acquisition with Altimeter Growth Corp, with an estimated value of nearly US $40 billion, and raised about US $4.5 billion, making it the largest US listed financing for Southeast Asian companies. But Grab's shares fell to $8.75 on the first day of trading. On December 16, Grab's share price closed at 7.26 US dollars, with a market value of about 27 billion US dollars.
Grab currently operates in 465 cities, distributed in 8 Southeast Asian countries, including Singapore, Malaysia, Indonesia, Vietnam, Thailand, the Philippines, Myanmar and Cambodia, and provides taxi taking, final delivery, takeout, payment, insurance and loan services.
A batch of unicorn enterprises were born
Among Southeast Asian countries, Singapore has the largest number of Unicorn enterprises born this year, including Ninja Van, Nium, PatSnap, the technology innovation SaaS manufacturer, Matrixport, the second-hand trading platform Carousell, Bolttech, AI technology company Advance Intelligence, Carro, etc.
In addition, Indonesia's J&T Express, payment company Xindit and investment platform Ajaib, Thailand's logistics company Flash Express and financial technology company Ascend Money, Malaysia's second-hand car trading platform Carsome, Vietnam's Sky Studio of NFT game Axie Infinity, etc.
It is reported that Indonesia's online travel agency Tiket.com, e-commerce platform Blibli, Singapore's e-commerce chair manufacturer Secretlab, etc. also reached or approached a valuation of $1 billion.
NFT Game Axie Infinity Fire
Axis Infinity, an online video game based on NFT, has performed well and is the fastest growing video game this year, with nearly 2 million daily live players and a daily income of $33 million in August.
Axie Infinity will be launched in 2018. Players can earn income while playing games. It is reported that the total sales revenue of Axie Infinity reached 2.3 billion dollars. The popularity of Axie Infinity has also spawned a number of crypto game associations, such as Avocado Guild in Singapore, Yield Guild Games in the Philippines and GuildFi in Thailand.
Insufficient data protection measures
There have been several large-scale data leakage incidents in Indonesia this year, one of which resulted in the personal information of 279 million Indonesian citizens leaking from the servers of the Indonesian Medical and Social Security Bureau. Currently, the Indonesian government is considering a bill to protect personal information, but has not yet decided on the responsible regulatory authority.
Large scale data leakage incidents have also occurred in other countries. The personal information of 106 million Thai tourists in the past decade was exposed online in August. Vietnam will encounter 3900 cyber attacks in the first seven months of 2021.
The network security problem that comes with the prosperity of the digital economy is a challenge that Indonesia and other Southeast Asian countries urgently need to address.
Article | Shi Yi
Editor | Zhao Xiaochun
Figure | Unsplash, the official website of the enterprise