On November 18 this year, One97 Communications (hereinafter referred to as One97), the parent company of Paytm, "Alipay India", was listed on the Bombay Stock Exchange of India, with an issue price of 2150 rupees (about 29 US dollars). However, the company's share price was volatile and broke after the opening. The share price fell all the way down, 27% on the first day and 13% on the next day. On Monday, One97's share price plunged 19% again to 1271 rupees (17.08 US dollars).
Paytm, backed by a group of star capitals such as Berkshire Hathaway, Softbank and Ant, set the record of the largest IPO in India's history, the largest decline in the first day of this year's large-scale IPO, and one of the worst stocks in India's history on the first day of listing. Analysts at Macquarie Capital even gave a rating of "underperformance".
Despite the continuous sharp decline in share prices and the doubts of institutional analysts, Vijay Shekhar Sharma, the founder of the company, remained confident, saying: "A temporary performance cannot determine our future... This is a new business model. It will take some time for some people to understand it." Perhaps to stabilize the morale of the military, Sharma also held a special staff mobilization conference and encouraged employees with Tesla's "Nirvana Rebirth" in his speech: "Tesla used to be the most short listed stock in the world, but now the company has overcome many years of difficulties, become one of the most famous brands in the world, and is also the world's largest car manufacturer by market value."
From the recharge platform to the payment giant, what kind of enterprise is Paytm at the age of 12? What will Paytm's future look like in the face of the declining share price and external doubts? What inspiration should we get from Paytm's failure?
How can a payment giant grow?
In 2000, Sherma, another entrepreneur, founded One97 after earning the first barrel of money. Paytm, founded in 2009, was initially an online recharge and billing platform under One97, the parent company. After more than ten years of development, Paytm has become a giant in the Indian payment field, providing payment services for 20 million enterprises and 350 million users.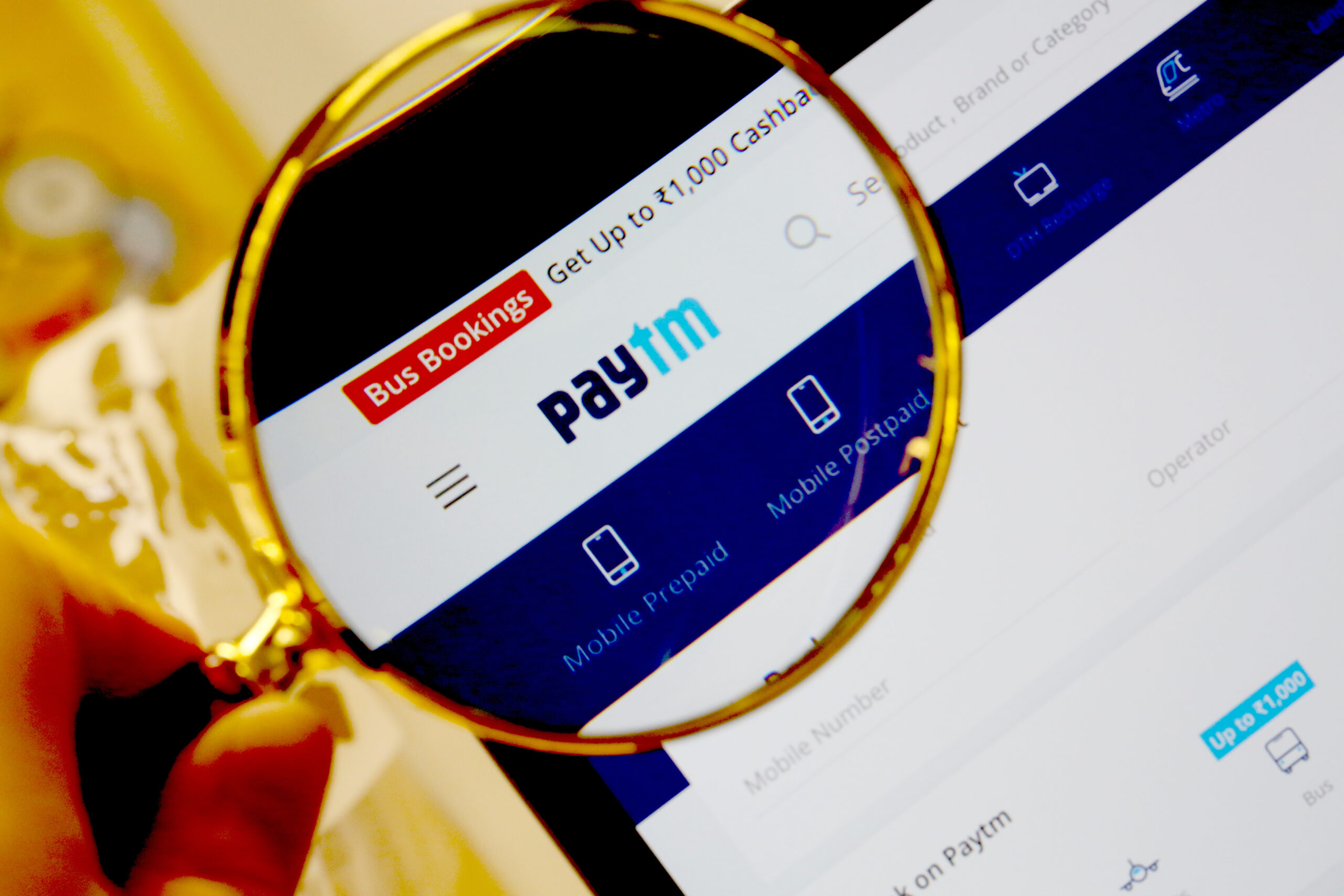 Looking back on Paytm's growth history, it is not difficult to find that the arrival of the mobile Internet (4G) era in India, the "waste money order" of the Modi government, and the unbalanced financial service system in the country have all become the "catalysts" for Paytm's rapid development. In fact, in the 4-5 years of Paytm's initial establishment, the company's development was very slow. The reason is that at that time, the extremely underdeveloped Internet in India and the payment concept of "cash is king" greatly affected the development of dozens of Indian electronic payment platforms, such as Paytm.
In 2014, Paytm's business began to get on track. The company launched e-wallet, and under the leadership of Harinder Takhar, another "soul figure", established Paytm Labs in Toronto, which is responsible for big data research. It is understood that the establishment of Paytm Labs has played a key role in the future for Paytm to integrate data, improve the security of financial services, and analyze consumer preferences. In addition, the cooperation with Uber has made it the only third-party payment partner in India, which also makes Paytm stand out among a large number of payment enterprises.
If 2014 is the "starting year" of Paytm, the "digital India" strategy launched by the Modi government in 2015 and the massive "waste money action" in 2016 have directly pushed Paytm onto the "fast lane" of development.
After the digital "battle", telecom operators such as Reliance Jio Infocomm, Bharti Airtel and Vodafone have invested a lot of capital in 4G. Among them, Reliance Jio Infocomm invested nearly 20 billion dollars in 2016 to build a 4G service tower. With complete infrastructure, India has officially entered the era of mobile Internet, and the Internet penetration rate has also increased exponentially. According to the statistics of the World Bank and DATAREPORTAL, in 2016, India's Internet penetration rate was only 16.5%, but by 2021, it will have reached 45%. It is worth mentioning that India is also the cheapest country in the world to access the Internet. According to the statistics of BBC, the average price of 1GB data in India is US $0.26 (about 1.65 yuan), while the average price of global traffic data is US $8.53 (about 54.37 yuan).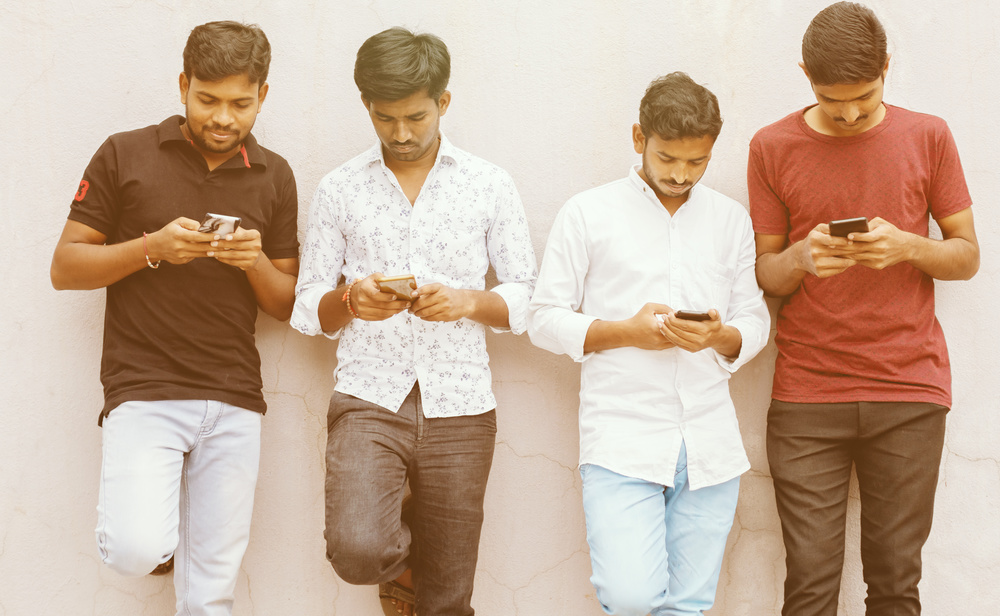 In addition to the digital reform, the Modi government issued the "Waste Money Order" in 2016, abolishing India's large denomination banknotes, causing a cash crunch, prompting consumers to switch to Paytm. It is reported that shortly after the ban came into effect, Paytm announced that the company had set a record number of transactions per day, the number of app downloads had grown by more than a thousand times, and the average number of transactions per person had also increased dramatically. Data shows that its registered users increased to 122 million in four months.
In the eyes of Sharma, the founder, at that time, the "unbalanced financial service system in India" and the urgent demand of Indian consumers for "inclusive finance" were the fundamental driving force for Paytm's rapid growth. In 2016, Sharma said that there were 20 million credit cards and 300 million debit cards in the Indian market, but only 1.2 million terminals were used for these cards. For India with a population of more than 1.2 billion (in 2016), a considerable number of people are excluded from the financial service system. Many people in rural India do not have bank cards.
Paytm, seeing the huge demand gap, began to actively layout its financial business. In terms of online payment, Paytm began to vigorously promote the "scanning code payment" service to stores and vendors without card machines, so as to promote the application of its payment platform to various scenarios. In addition, Paytm is also the first Indian Internet finance enterprise to obtain the payment bank license issued by the Bank of India, and is allowed to carry out payment, savings, remittance, transfer and other banking businesses in the Indian market. It is reported that Paytm Payments Bank, jointly owned by Sharma and One97, is now the largest digital bank in the country, with more than 58 million account holders.
Paytm, which has achieved success in the payment field, began to extend its tentacles to more fields such as e-commerce (Paytm Mall), insurance (Paytm Insurance) and games (Paytm First Games). Among them, Paytm Mall's products cover electronic products (including second-hand electronic products), fashionable clothing, daily groceries and food, etc., and it is a full category e-commerce platform in India. The game company Paytm First Games, a joint venture between One97 and AG Tech Holdings, currently provides more than 300 games, including sports games, Rummy, chess Games, etc. In addition, Paytm Insurance, an insurance company, is a wholly-owned subsidiary of One97 and has obtained the broker license of IRDAI. It mainly provides four types of insurance products for Indian consumers: two wheeled vehicles, four wheeled vehicles, health and life.
After "falling", what is the way forward?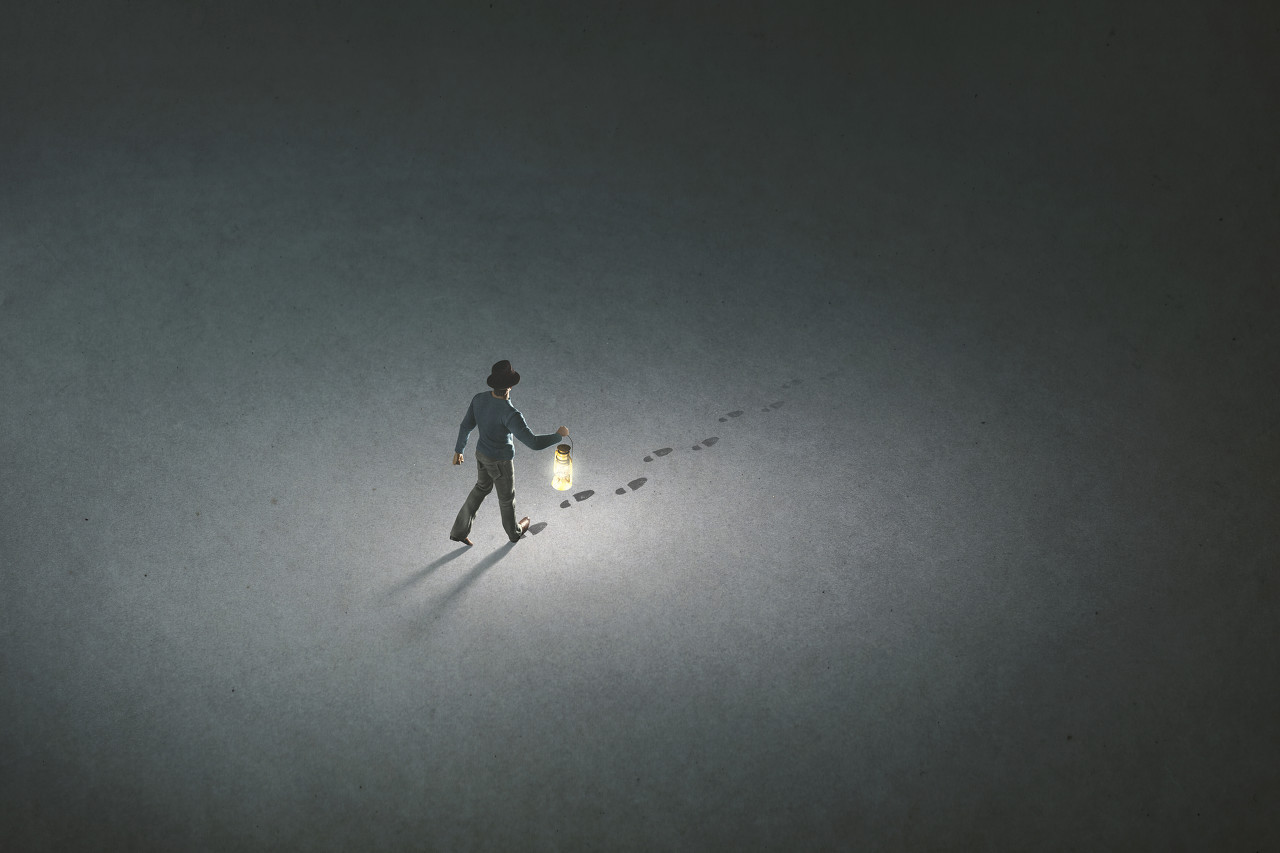 As for Paytm's failure, in fact, there have been voices from outside. Suresh Ganapathy and Param Subramanian, analysts of Macquarie Capital, pointed out in an analysis report on Paytm's business model that Paytm's business model lacks focus and direction. Analysts said: "Although Paytm has set foot in many fields, it cannot become the leader in other fields except 'electronic wallet'. With the rapid popularization of UPI (unified payment interface, supporting access to different bank accounts), electronic wallet will become irrelevant."
As for Paytm's share price in the future, analysts are also pessimistic, saying it will fall further. Analysts said: "Due to the vague prospect of the profit path and the large turnover of senior management team, several Indian institutions are unlikely to buy a large number of shares at present."
Therefore, for Paytm, whether it can get rid of the existing "dilemma" depends on whether it can break through in the payment field while gaining the upper hand in the "fight" in other fields.
In terms of payment business, the Indian payment field is now becoming dominated by UPI. Paytm, which regards payment business as the "foundation", has to speed up its approach to UPI.
Speaking of the development of UPI in India, in 2016, National Payment Corporation of India (NPCI) cooperated with 21 local banks to pilot UPI, allowing users to operate through bank apps that support UPI on mobile terminals. Specifically, after a user has registered a UPI ID (* ID can be a name, mobile phone number, email or any character), he/she can transfer money through the ID.
According to the report released by PwC in December 2020, since its launch in 2016, UPI has achieved a compound annual growth rate of 414% before the fiscal year 2019-2020, and has become the most popular payment channel. The report predicts that UPI transaction volume will increase sevenfold by 2025. With the further popularization of UPI, more and more competitors will enter the market. How long Paytm can maintain its dominant position is worrying.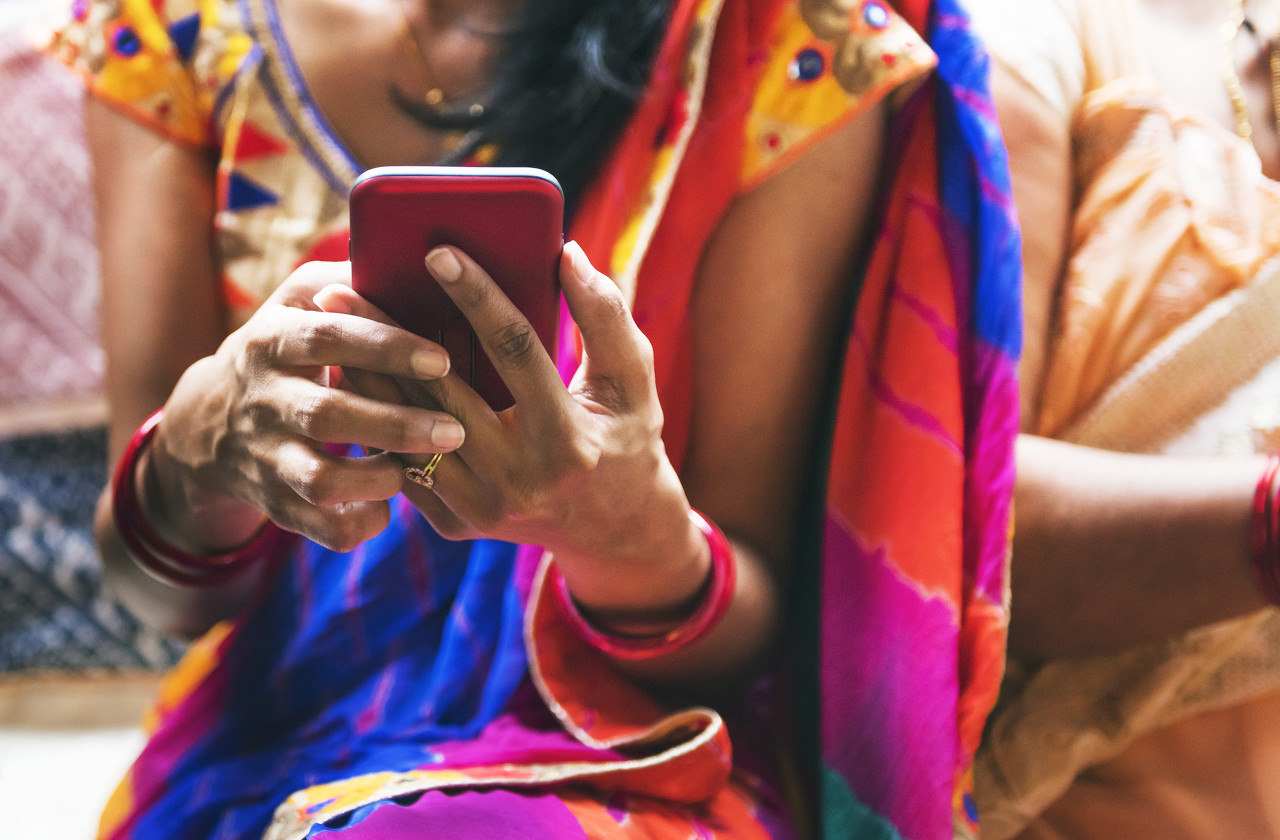 In the hands of these competitors, Bharat Pay, which has a government background, has been sharpening its sword against Paytm, while powerful competitors from overseas have also launched payment applications in India, encroaching on the Indian payment market. This includes Google, Wal Mart, Facebook (now Meta) and realme's Paysa, etc.
Although Paytm is also connected to UPI, there is still a gap compared with the UPI transaction volume of Google Pay and PhonePe. According to NPCI statistics, PhonePe had the largest number of UPI transactions in September 2021, exceeding 1.6 billion, followed by Google Pay's 1.29 billion and Paytm's 460 million.
It is believed that if Paytm cannot make a breakthrough in the UPI payment field and gain more users, but only lives on the e-wallet, it is likely that in the future, as predicted by Macquarie Capital analysts, it will gradually lose its leading edge in the mobile payment field, and the existing market will also be eroded by Google, Wal Mart, Facebook and other giants.
However, regarding the impact of UPI on the electronic wallet, Sharma once said: "I have made the assumption earlier that users will give up using e-wallets when they bind bank accounts and start using UPI. But in fact, users still feel uneasy when they bind bank accounts. The penetration rate of digital currency is very low, and customers also lack trust in it. In India, if the payment methods are ranked, they must be: cash, swiping cards, e-wallets, UPI." Sharma added: "Paytm is a payment platform, and the wallet is only a part of its service. We are a payment company, not an e-wallet company. The wallet is just one of many payment methods."
In other words, Paytm's payment business will not rely solely on e-wallet, and even though UPI has been rapidly popularized, the payment habits of Indian consumers are not so easy to change, so it will not have a "fatal" impact on the e-wallet business for a period of time.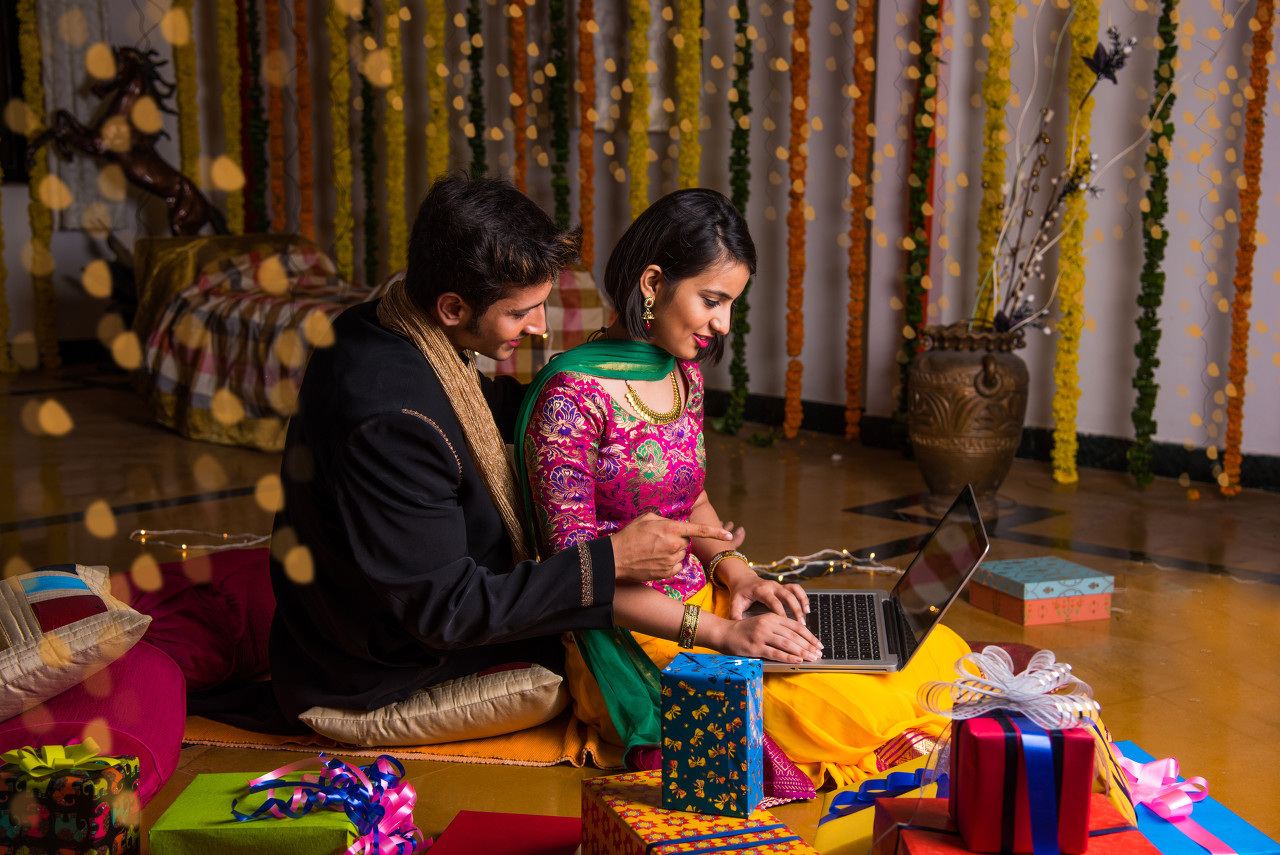 When it comes to Paytm Mall, the e-commerce business of Paytm, from the perspective of the external competitive environment, the Indian e-commerce market has entered a white hot. In addition to Paytm, there are also Flipkart, Snapdeal, Amazon India, Reliance Retail and other players here. Among them, Amazon India, an e-commerce giant, Flipkart backed by Wal Mart, and Reliance Retail, the largest private group in India, are the strongest competitors of Paytm Mall.
From the perspective of Paytm Mall's strategic deployment, in order to attract more consumers, Paytm Mall's previous main strategy was to obtain customers through substantial discounts and cash rebates. However, in the case of imperfect supply chain and logistics, the subsidy method of "losing money to earn money" cannot really improve user satisfaction and thus enhance user stickiness. Facts have also proved that after "burning money crazily", Paytm Mall failed to gain the upper hand in the "fight" as expected, but further expanded the loss. In 2018, Paytm lost up to 256 million dollars. Fortunately, Paytm has realized the problem and started to reduce the business scale and adjust the focus.
In 2019, Paytm, who stopped "burning money", realized the importance of logistics and warehousing centers. At present, the company has reached cooperation with Delhi, which is not only its warehousing center partner, but also its logistics distribution partner. In terms of logistics distribution, DTDC, a logistics enterprise, is also one of Paytm's partners.
Write at the end
As Sharma said after the stock price plummeted, we should not judge Paytm's future by temporary success or failure. But for Paytm, who has gone through a lot of hardships, the most important thing is perhaps how to "strengthen the city", maintain its advantages in the offline payment field, and further develop online business. The result of multi field exploration may be "to recreate a myth" or "to beat water with a sieve".
For fanatical investors, the huge development space and demographic dividend have made India the "sweet spot" in the eyes of investors for a long time. However, India's infrastructure still needs to be further improved, and its citizens' consumption capacity needs to be improved. The epidemic situation has exacerbated the uncertainty of the future development of this market and enterprises. Perhaps Paytm's misstep is not an "individual".
Wen | Deng Yunxi
Editor | Zhao Xiaochun
Figure | Startup Stories Video Screenshots and Icons