In the afternoon of December 16, 2021, the last stop of the "LET'S CHUHAI CLUB Sailing to Southeast Asia Series Salon" jointly hosted by Singapore Economic Development Board (EDB) and 36 Krypton Sailing to the Sea came to Beijing. This activity invited many star start-ups and decision-makers of investment institutions to participate in the form of thematic round table sharing and group discussion to discuss the practical experience of enterprises in serving Southeast Asia and share their thoughts on cultural differences.
The similarity of culture and values between Singapore and China is a commonplace topic. Mr. Peng Guiquan, Deputy Director of EDB Greater China, said that similar culture is the foundation, but Singapore's attraction to Chinese enterprises is far more than that, including intellectual property system, financial system, connectivity, etc. More and more Chinese enterprises and To B companies want to develop the global market. As the regional headquarters of a large number of multinational companies, Singapore can provide enterprises with the opportunity to radiate the Asian To B market. Referring to enterprises interested in going to Southeast Asia, he believed that enterprises should pay attention to regionalization and localization, and have a deep understanding of local conditions and local partners.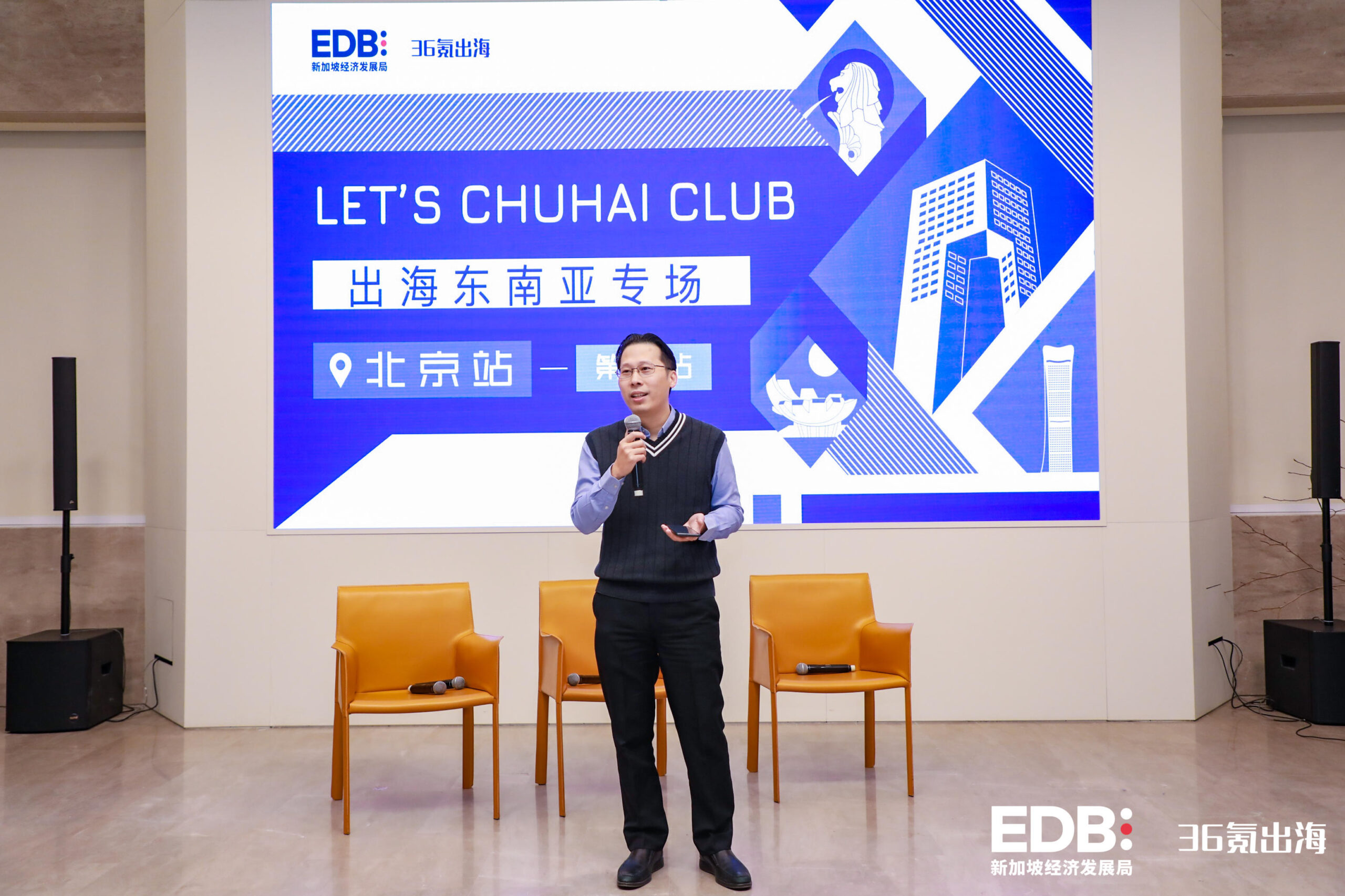 The following is a wonderful review of this salon activity. Please read it.
Round table | Enterprise service: to achieve customer acquisition, transformation and retention in the Southeast Asian market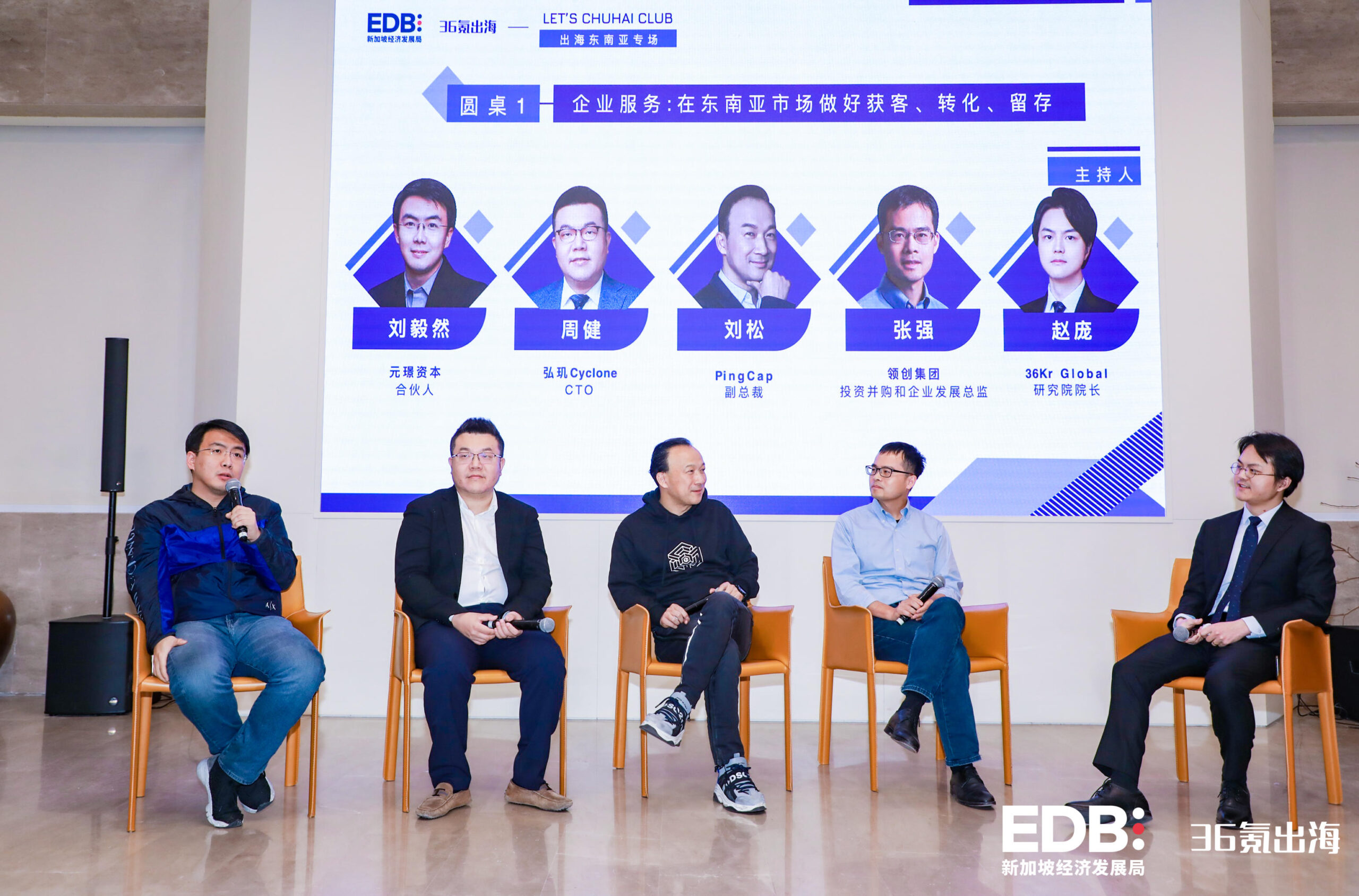 When coming to Southeast Asia, what are the possible problems and difficulties in each link from customer acquisition to transformation and retention?
Mr. Zhang Qiang, Director of Investment, M&A and Enterprise Development of LinkedIn Group, said that it was crucial for start-ups to win customers, and for the founding team to adhere to the localization strategy and personally fight in the front line of business in Southeast Asia. In addition, various exhibitions and activities in Singapore also provide opportunities for enterprises to get guests. When it comes to retaining and converting customers, he believes that the influencing factors are products, services and prices in order of importance. The most important thing is that the services provided to enterprises should have long-term value, and the price is relatively low in importance. He summarized the early experience of LinkedIn Group and believed that it was also important for enterprise services to find the right direction and do the "right thing".
From the perspective of products, Mr. Liu Song, vice president of PingCAP, said that TiDB, as a leading open source product, itself provides a natural channel to obtain customers, that is, an open source community. The key to obtaining customers is to find the most suitable scenario for users. In his view, enterprises going to sea need not deliberately emphasize the Chinese background, because customers' demand for basic software is convergent, and efficient services can also be provided based on public cloud. In the new technology era of "open source+cloud", enterprises should change their thinking, adhere to the concept of long-term and global orientation, make full use of the advantages of Singapore as a regional center, and reduce the costs of enterprise research and development, operation, and new scene exploration.
Good products with localized services and demand mining are the secret collection summarized by Mr. Zhou Jian, the Cyclone CTO of Hongji. Through the digital transformation solution of its own advantageous industry, Hongji provides valuable reference to the corresponding industry enterprises in Southeast Asia. At the same time, the mature channels and industry insights of its partners have enabled Hongji to suit the case, quickly gain the trust of customers, and steadily expand overseas.
Mr. Liu Yiran, a partner of Yuanjing Capital, believes that the Chinese background is also an advantage in obtaining customers, and overseas enterprises can gradually develop overseas market users with the help of domestic customer accumulation. He believes that brands are also cross regional organizations. Singapore is the regional headquarters of many brands and has the influence of multinational linkage. Enterprises can win benchmark customers such as regional headquarters of brands in Singapore, which can radiate other branches in the region. Therefore, Singapore is the best choice for enterprises to go to Southeast Asia.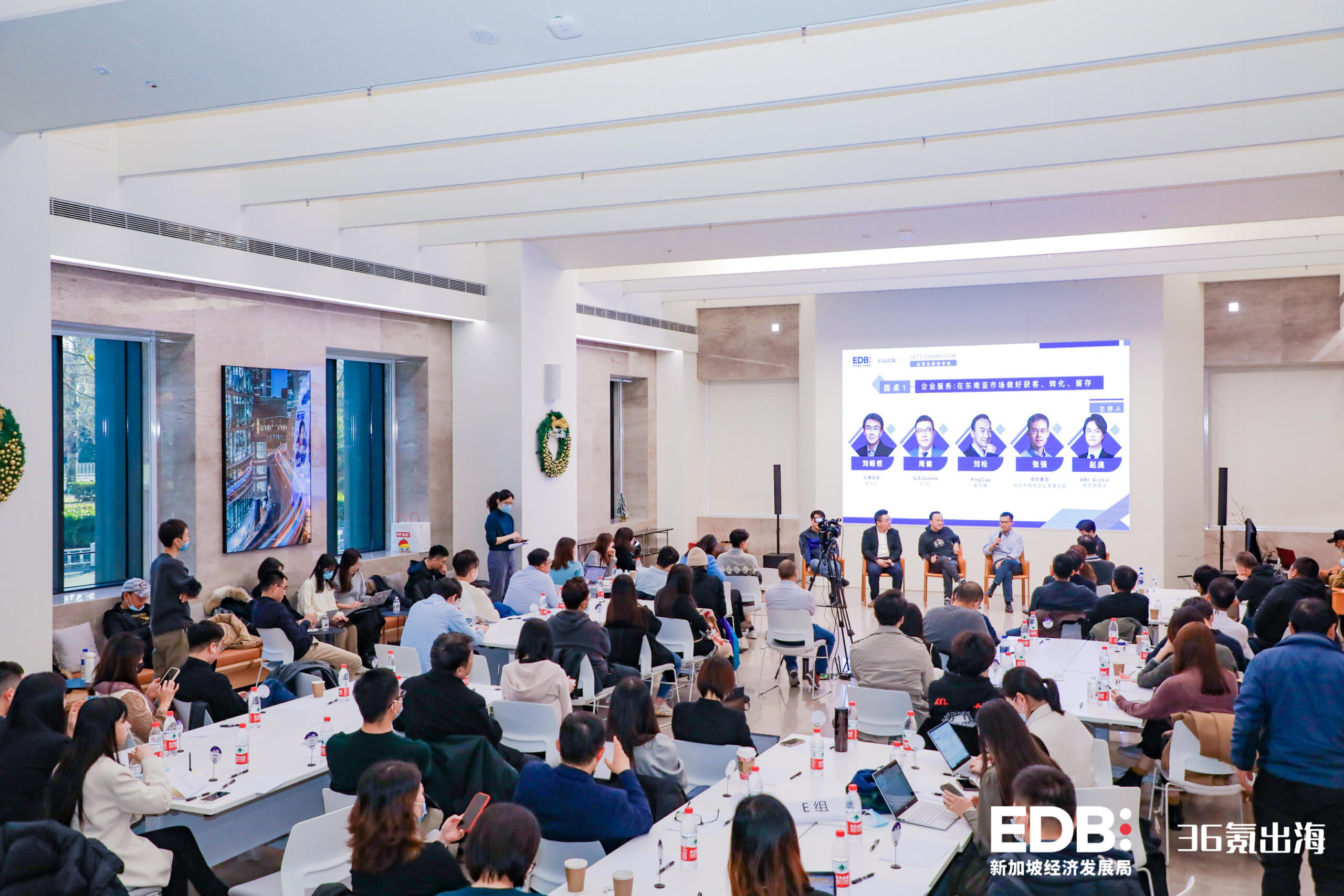 Round Table | Break through cultural differences and become the next generation of global enterprises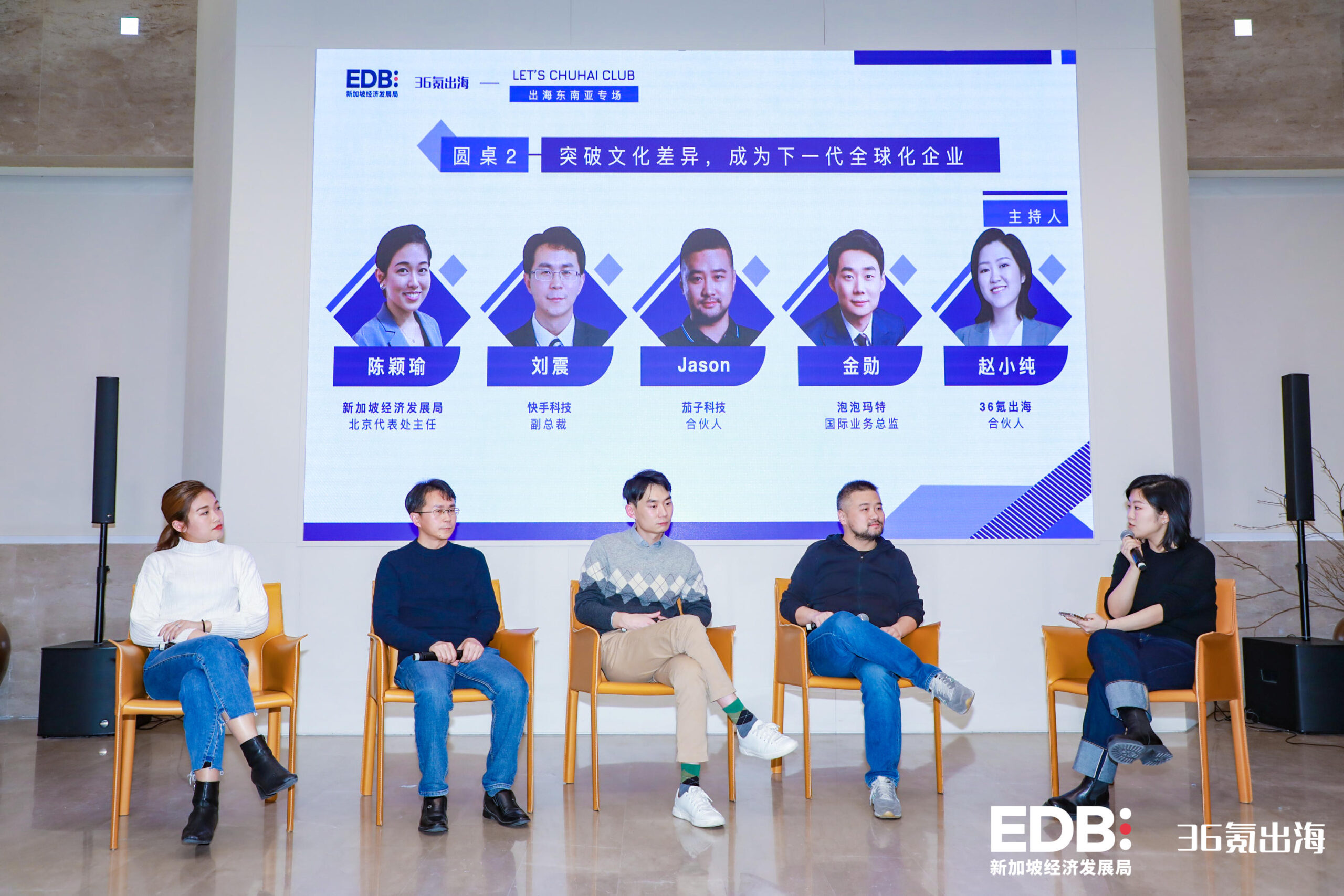 As an overseas enterprise, cultural differences are unavoidable. Mr. Liu Zhen, Vice President of Kwai Technology, talked about Kwai's experience in dealing with government departments during the development of the Indonesian market, and said that crossing cultural differences is a dynamic process of continuous learning and understanding of the local, team coordination and communication. In terms of organizational structure, Kwai has both an international department and an overseas local team. The headquarters and the localization team maintain close communication to ensure consistent understanding. He mentioned that the rapid development of the Internet industry has helped Chinese enterprises move towards globalization, but they are facing new difficulties and challenges due to the impact of the international situation recently.
While correctly understanding the cultural differences, Jason, partner of Eggplant Technology, believes that the company's cultural level still needs to be unified, with consistent goals and rules, and jointly overcome cultural barriers. His structure of sharing eggplant science and technology is divided into horizontal and vertical, which are based on national and regional organizations horizontally, based on business vertically, and interact with each other vertically and horizontally. He also said that the advantages of Chinese enterprises lie in talents and diligence, but they need to strengthen their brands and packaging. At the same time, under the influence of the international situation, enterprises also need to learn about geopolitics. Internationalization has become a must for Chinese enterprises from an option. They need to move fast, move with us, act quickly and go to sea together.
From the perspective of influence, Singapore is the first choice to go to Southeast Asia, which is the consensus of Mr. Jin Xun, director of Bubble Mart International Business, and many guests. As far as enterprises go abroad, he thinks localization is important, but Bubble Mart also attaches importance to the creation and guidance of culture. They build an organizational structure based on the market and business scale, hoping to have localized independent operation in the future. However, as a company interested in cultural output, no matter what kind of structure is adopted, the organization still needs to maintain close internal dialogue. When talking about the globalization of Chinese companies, he believed that Chinese enterprises are developing fast, young and flexible, but they still need to accumulate the corporate culture of the company.
Ms. Chen Yingyu, Director of EDB Beijing Representative Office of the Economic Development Bureau, shared her experience in working with overseas enterprises. Going to Southeast Asia by Chinese enterprises is a process from a unified cultural background to many countries in Southeast Asia with diversified cultural backgrounds. Enterprises need to go deep into the local market and cross the language barrier to provide a good entry point. In terms of organizational structure, offshore enterprises can be flexible according to the situation. Exploring the local market and finding the fit point between products and the market is still the threshold for enterprises to cross. In this regard, she suggested that enterprises should be bold and careful, and know how to use local advantages and integrate local elements.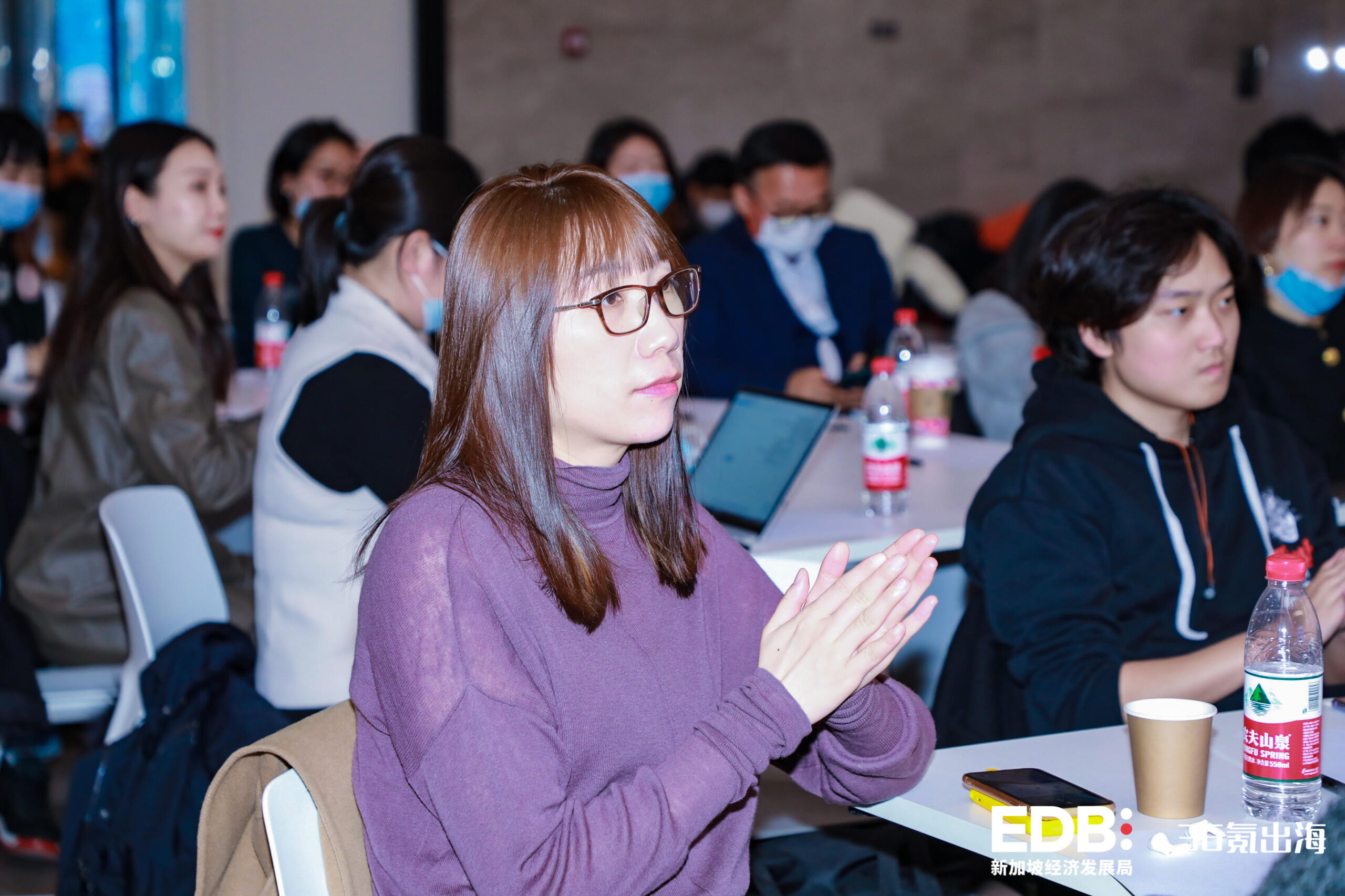 After the round table sharing, in the group discussion segment, the guests and audience had in-depth exchanges on topics such as enterprise services to expand the market and cross cultural differences.
The enterprise service to Southeast Asia must be strong in three aspects: "product function+implementation+after-sales service". During the exchange, the enterprise service companies in the group highly affirmed the importance of finding local partners. In addition to providing information and data for the polishing of their own products, partners are indispensable helpers for product implementation, customer search, market development, and more local government support. Singapore has obvious advantages in enterprise services: it is a gathering place for large enterprise headquarters, providing market soil for offshore enterprise service companies. Singaporean enterprises have gathered service talents, and their language and culture radiate to the surrounding countries in Southeast Asia, which is very suitable as the first stop to go to sea.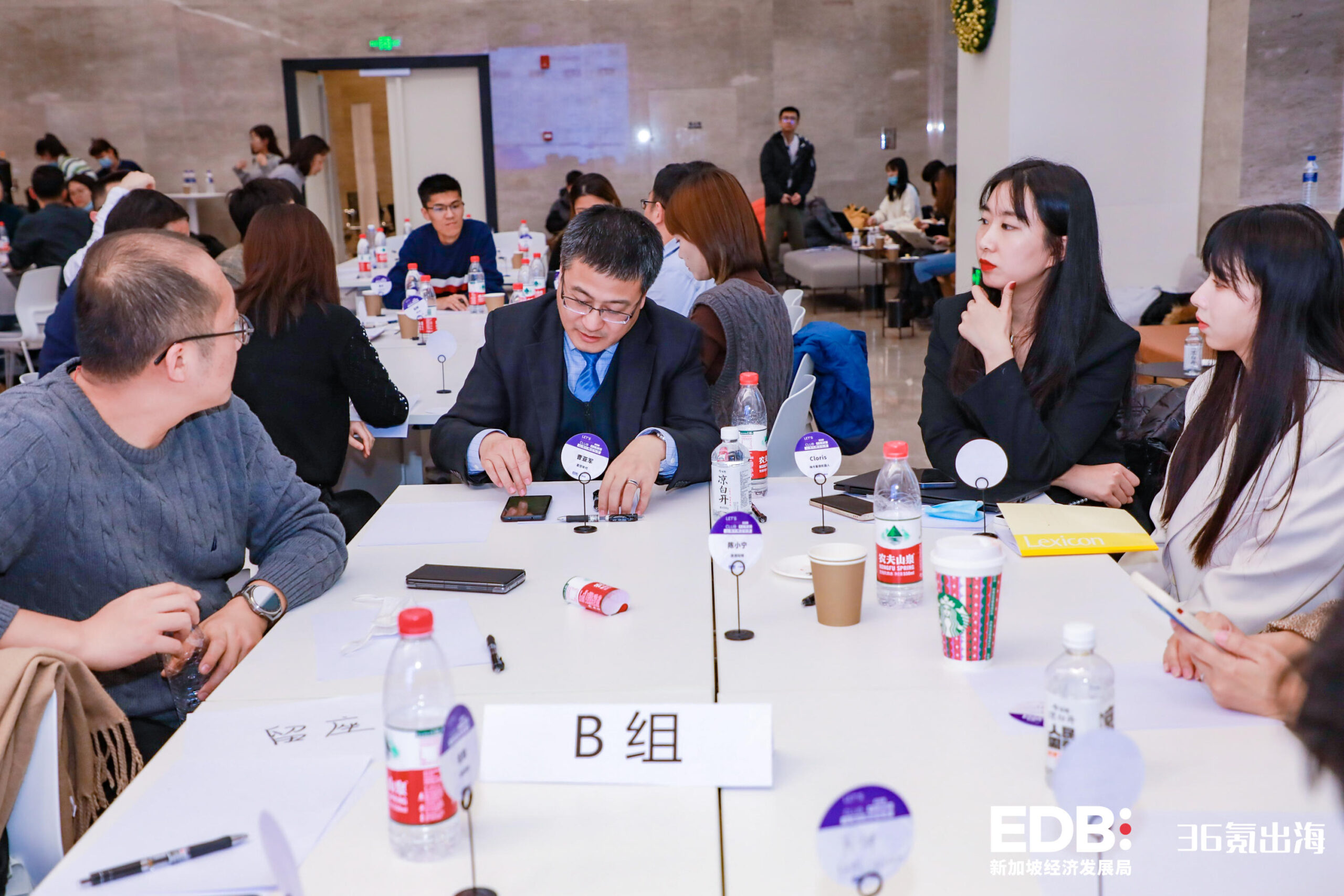 Southeast Asian countries are quite different from each other, from language and religion to infrastructure level and per capita income. Therefore, we should do our homework well, carefully understand the background of each country, and then formulate appropriate business development strategies. An enterprise mentioned that the cultural characteristics of the target market may be obviously reflected in many C-end users, which is an important factor that ToC enterprises need to pay attention to when going to sea, and also an important criterion for selecting the appropriate market. On the topic of looking for overseas partners, some enterprises shared that Southeast Asian countries have chambers of commerce that focus on many industries and are active in China, and they can become important helpers to integrate into Southeast Asian business environment; Some enterprises believe that giants are paying more and more attention to ecological construction overseas, which provides new opportunities for earlier enterprises to go out to sea and stay warm.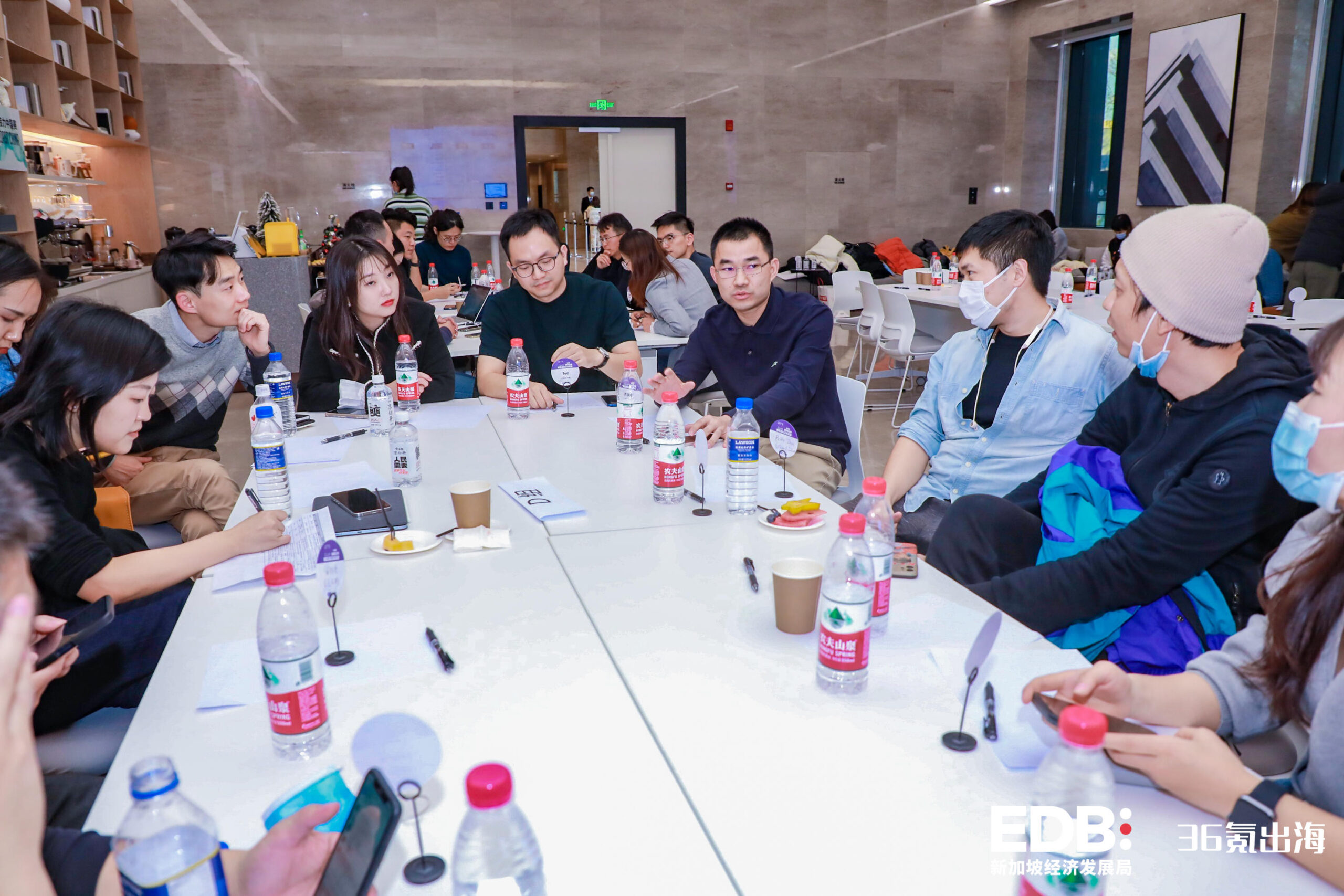 At the end of the activity, Mr. Peng Guiquan, Deputy Director of EDB Greater China, made a summary speech for the activity. He said that Singapore was a must for Chinese enterprises to go to Southeast Asia, and encouraged overseas enterprises to try boldly, adapt to the local environment and culture, and gradually establish their brands overseas.
Later, LET'S CHUHAI CLUB went to the Southeast Asia Salon Beijing Station and successfully concluded the heated discussion on the spot. The event was broadcast simultaneously in the 36 krypton live broadcast room. Those who missed the live broadcast,Can still passThis linkWatch the active playback.
This year, the "LET'S CHUHAI CLUB Southeast Asia Salon" was successfully launched in Chengdu in September, and then held in Shanghai, Shenzhen and Beijing, attracting about 150 Chinese enterprises from all over the world to participate in in-depth dialogue, providing a valuable exchange platform and in-depth communication opportunities for Chinese enterprises going to Southeast Asia. In the future, EDB will cooperate with Krypton 36 to provide the most unique insights and cutting-edge information for Chinese enterprises interested in going to Southeast Asia. Welcome to continue to pay attention to us!
Scan the code to follow the WeChat official account of [Enterprise Airlines Singapore] to get more first-hand Singapore business information.