On January 10, JD International announced that its super Ochama retailer was officially opened in the Netherlands, with its first two stores located in Rotterdam and Leiden respectively. ​
In the official statement, Ochama is the first full category retailer in the Netherlands to provide online ordering and offline pickup. The product categories include fresh food, household appliances, beauty cosmetics, mother and baby, fashion, and home furnishing. In addition, two new stores in Amsterdam and Utrecht will also be opened in the near future. ​
It is understood that Ochama is an independent retail brand of JD International. At present, the Ochama project leader is Lei Ling, and the chief operating officer is Mark den Butter, who took office last October. ​​
In the so-called "store warehouse" mode, 36 krypton went to sea learned from JD International that the automated goods preparation system would be placed in the store, and after the warehouse finished picking, the customers in the store would pick up goods in the picking area. ​
In terms of shopping process, users place orders online through Ochama App, and all orders are stored, sorted and transmitted by the mechanical arm, the AGV automatic handling robot developed by JD, and the bin conveying system. Users can go to the offline store of Ochama to pick up the goods themselves, or they can choose the next day delivery. ​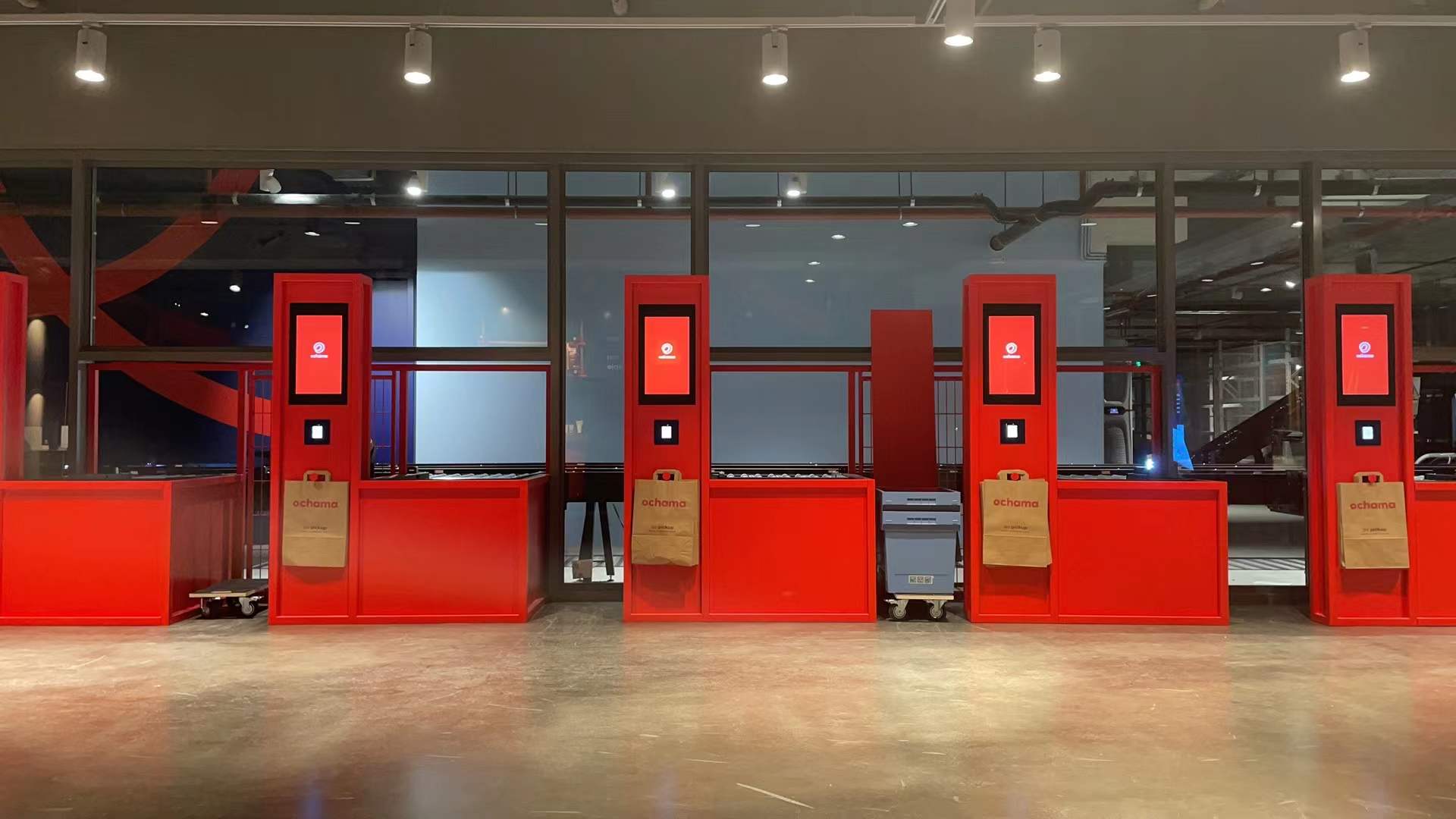 The Netherlands is the first stop for JD's retail business to enter Europe. In an interview with CNBC last November, Xin Lijun, the newly appointed retail CEO of JD, said that JD was "conducting strategic analysis on Vietnam and Europe" as a potential target market for the next step of international expansion. ​
The storage system was first introduced to Europe than Ochama. JD International's Dutch automated warehouse opened in Limburg Province in the southeast of the Netherlands last August. It is JD International's third automated warehouse in Europe, and the other two are located in Germany and Poland. ​
Logistics and warehousing have always been an important part of JD's international layout. According to the company, in 2021, JD International will successively open warehouses in Britain, Germany, the Netherlands, the Middle East, Australia and other places, more than half of which are automated warehouses. At present, JD International has 80 bonded warehouses and overseas warehouses in the world.
CNBC reported and analyzed that Ochama's entry into Europe may pose a potential challenge to Amazon's unmanned supermarket business. In 2018, Amazon launched Amazon Go, an offline supermarket without cashiers. The first Amazon Go in Europe was opened in London last March.As for Amazon Go, 36 krypton went to sea.
The difference between the two is that Ochama's "warehouse store integration" model emphasizes more on automatic sorting and self lifting of goods. It is understood that if customers want to shop offline in Ochama, they can only experience some goods through the exhibition area in the store. Amazon Go, on the other hand, uses automatic scanning, infrared detection and other technologies to automatically settle goods while customers are shopping, and cancels the process of queuing for checkout.
In recent years, JD has been seeking to expand its overseas business. The launch of Ochama may be a sign that JD's international business has entered a new stage. Previously, JD's international business mainly focused on the Southeast Asian market, including establishing joint ventures in Indonesia and Thailand and investing in the Vietnam shopping platform Tiki. ​
Article | Chang Weiqian
Editor | Zhao Xiaochun
Figure | Map and Map Worm Provided by Enterprise